Yamaguchi: The Little Giant from Japan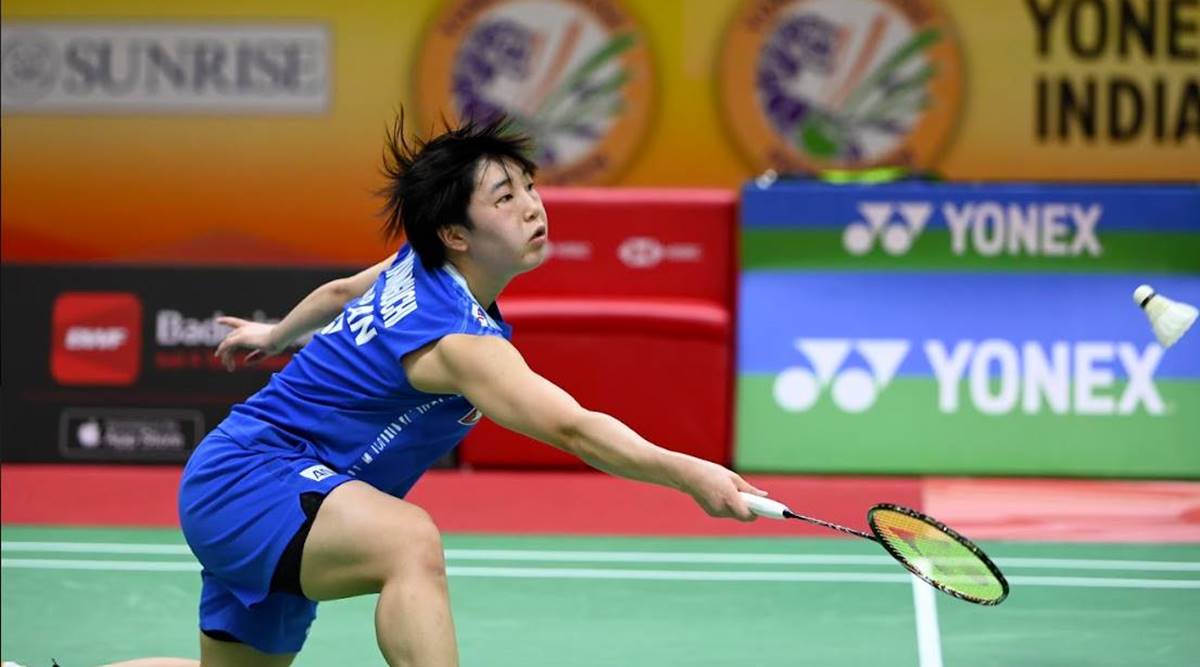 It's not that Akane Yamaguchi isn't fast, but Carolina Marin was eating up strides on the court with her long legs as is her wont.
Quite frazzled in the rally after the Spaniard had levelled the set scores 21-17 with 14-21 of her own in the quarterfinals of the India Open Super 750, Yamaguchi would bring a frenzied rally to an abrupt halt in the decider – like lightning that vamoozes without a booming thunder.
Her trademark step forward signalled a smash incoming. But turning the face of the racquet, closing it imperceptibly, she would land it on Marin's front court with the most delicate of drops. Having backed up anticipating a booming one, Marin would start responding to move forward, but knew in the next instance she was chasing the shuttle in vain.
Known for her back-arching flexibility, her patient retrieving, the kill shot and unflappable temperament, it is these deft surprise strokes that make Yamaguchi a serial winner on the Tour. "My second World Championship was my best though," she tells The Indian Express ahead of her quarterfinal where she beat Marin 21-17, 14-21, 21-9. When Yamaguchi was still in high school, the trend worldwide, led by the Chinese of earlier generations Zhang Ning and Xie Xingfang followed by Li Xuerui and Yihan Wang, was of scouting out tall athletic shuttlers to dominate internationally. Yamaguchi, marked out to be a badminton world beater when Japan won the Olympics bid, was never tall.
In fact she is 5'1 now. Yet, something else happened in Japan circa 2012: Haruichi Furudate fleshed out Japan's most loved manga and anime character, Shoyo Hinata. The series Haikyuu! takes readers through the adventure of Hinata, a school boy who dreams of becoming a great volleyball star despite being small in stature. "My favourite manga is Haikyuu! like Shoyo," Yamaguchi says, her equivalent inspiration like 'The Little Giant', who inspires the series' protagonist to dream big – never mind he's not tall like a typical volleyball icon.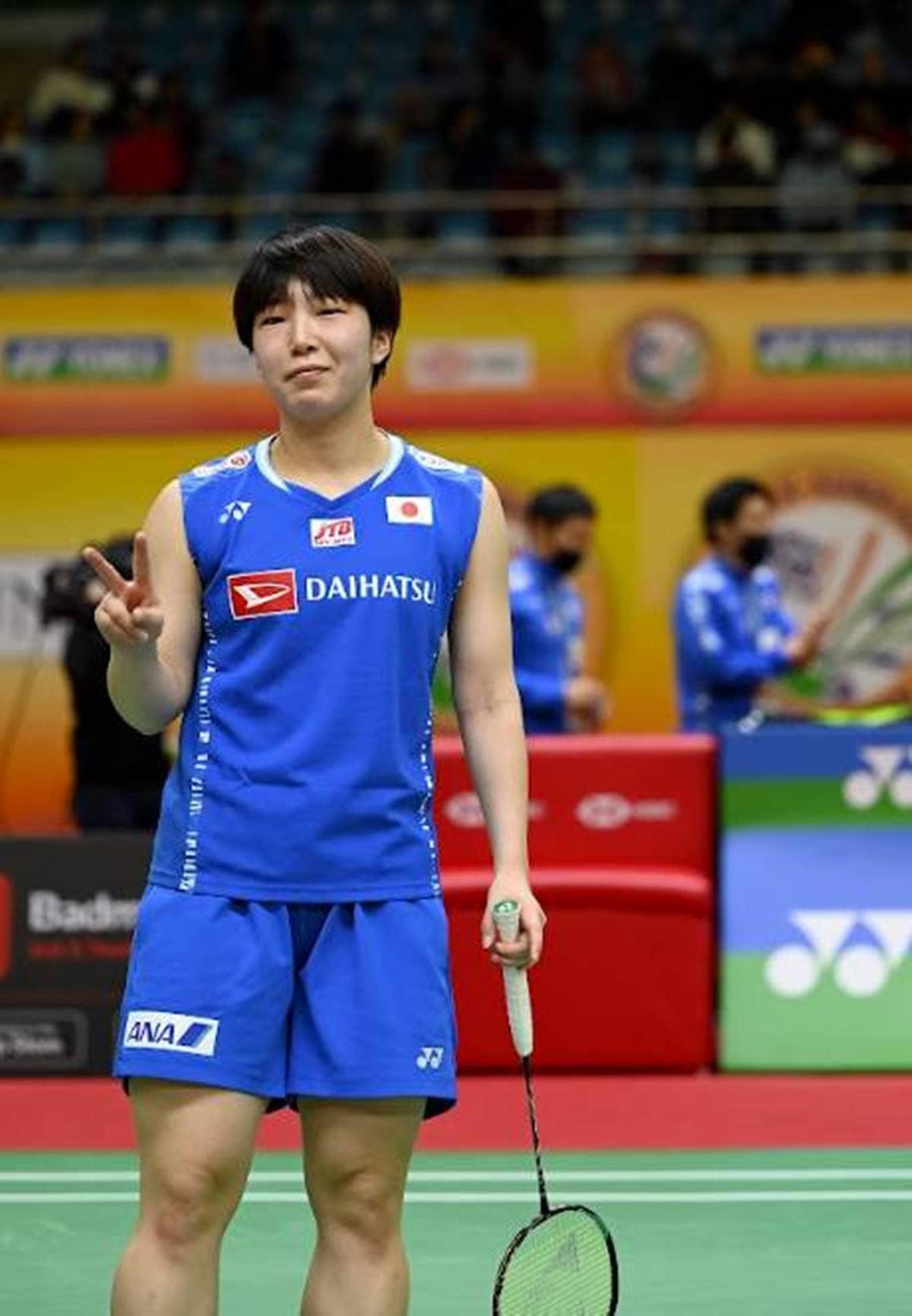 Akane Yamaguchi after the game. (Special arrangement)
Yamaguchi has had a roller coaster journey, despite being smoked out as exceptional in badminton out of primary school. She followed her father into the sport, but was on the national radar since her early teens. While Nozomi Okuhara won Japan its first World Championship in 2017, Yamaguchi hit her stride in 2018-9 before a bunch of injuries, a result of her brutal style of play, took her out of the World's contention. The Tokyo Olympics would end in heartbreak as PV Sindhu defeated Yamaguchi in quarterfinals.
Yamaguchi's sport would get ironed out through these setbacks, as she struck another run of consistency on the Tour. Crucially, she figured out the likes of Tai Tzu Ying and Ratchanok, went toe-to-toe with Chen Yufei and An Se Young, and perhaps only feared Sindhu and her big power game, though recent contests have leant the Japanese' way. The 2021 World Championship in December of the Olympic year would help Yamaguchi rebound from the Games disappointment. Yet, the big World title that stamped her class on the generation's women's singles roll call, was her second World Championship in 2022 — her own Karasuno redemption moment. "Everyone is tough in this generation. the level is very high," she says.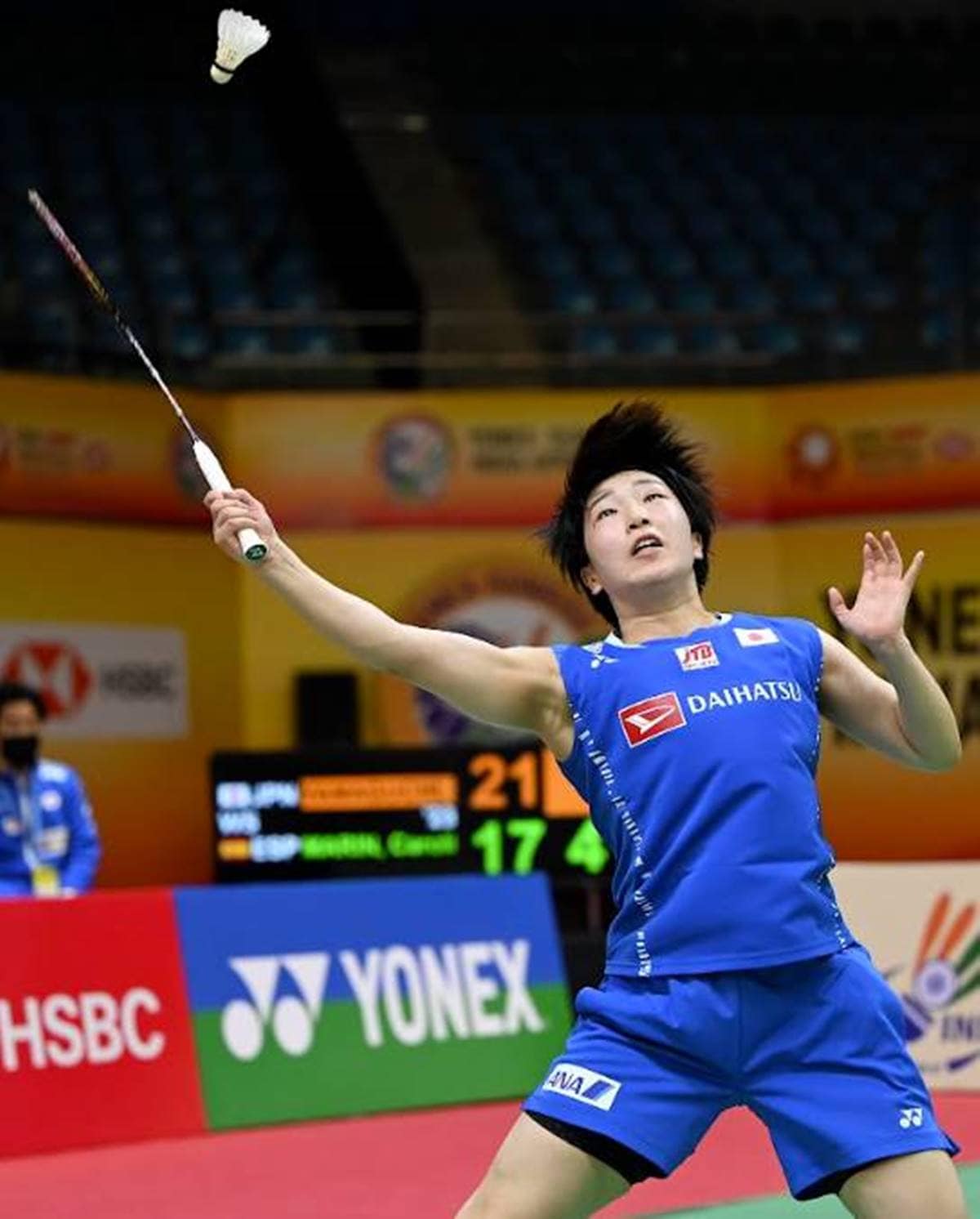 Akane Yamaguchi  is a favourite to win here in Delhi. (Special arrangement)
Perhaps owing to the anime influence, Yamaguchi says her favourite colour is black – Karasuno's uniform. The sushi-lover is known for her post-title celebrations, that is, how she barely reacts, given all the times she wins. A smile pasted on her face, eyes wary of the arclights, the shy shuttler, who says 'Thank you' in reaction to everything, has now developed a double thumbs-up celebration style, when stepping onto the podium. These days she juggles both thumbs in a yo-yo like celebration after photographers' prompt her.
She's a favourite to win here in Delhi — especially after Chen Yufei's withdrawal from illness, though He Bingjiao and An Se Young are formidable opponents, and Supanida a surprise package. Ask her of her favourite venue where she likes to win, and she takes a long time, before saying: "Japan." Smiles. "Thank you." Before she disappears trailed by keychains of Haikyuu! hanging off her kitbag.