Why a last-minute order might have led to Fox and Dominion's historic settlement
UPDATE (April 20, 2023, 10:02 a.m. ET): The special master investigation into whether Fox complied with pretrial obligations in the Dominion defamation lawsuit will no longer move forward after the litigation ended in a settlement on Tuesday, NBC News reported.
After hundreds of damaging Fox internal communications were released this winter as part of filings in Dominion's defamation lawsuit, one might have expected that the window for settlement arrived … and then went as the April 17 trial date grew closer.
But as experienced lawyers know, settlement is still possible after a trial starts, including during jury deliberations — or sometimes even after a verdict, as with a case that presents thorny issues for appeal. And Tuesday's brink-of-opening-statements settlement in the Dominion matter proves that lawyers are capable of "two-tracking" a fiercely-contested, high-stakes case: Ready for battle and prepared to settle.
So what finally prompted the two sides to reach an agreement, especially given that some of the usual leverage points in civil litigation did not? The parties, after all, could have settled for arguably much less after Fox lost its motion to dismiss; so too might Fox have been motivated to settle before its most senior executives were forced to prepare and sit for their depositions, which requires top executives to set aside an unusual amount of time for a single, usually non-revenue generating objective. And Fox's losses during a summary judgment briefing — during which Judge Eric Davis determined, among other things, that Dominion had already proven the falsity of the statements broadcast by the network about Dominion — arguably offered yet another opportunity for settlement.
But what could have pushed a settlement over the edge was a four-page order Davis filed at 11:43 a.m. ET on Tuesday while he was still on the bench. That order, which followed a testy pretrial hearing last week during which Davis announced he would sanction Fox for discovery noncompliance and/or misrepresentations to the court, appointed a special master to investigate Fox News and Fox Corp.'s respective discovery conduct.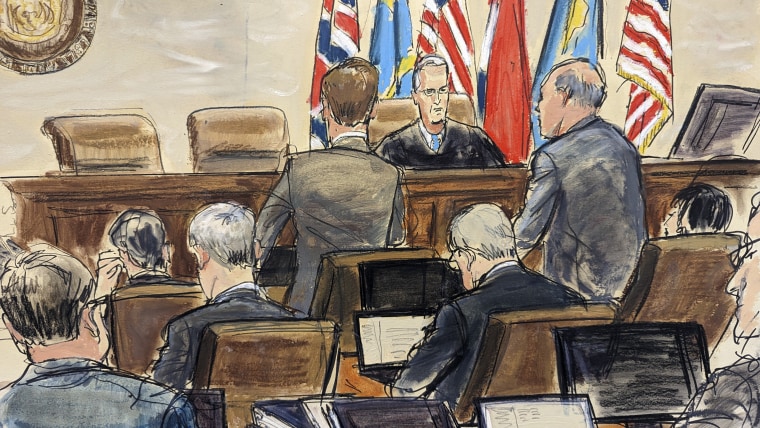 Among the powers Davis gave the special master were the right to take his own depositions of any person at any location of his choosing and generally within five calendar days. And not only did Davis make plain that the special master's investigation would be on Fox's dime but he also declared that Fox could not refuse any request for information on grounds of attorney-client privilege or the attorney work-product doctrine, which generally protects attorneys' thought processes and work product in connection with litigation. 
Put another way, if the special master wanted to depose Fox Corp. Chairman Rupert Murdoch about the process of preparing for his deposition or ask former Fox News producer Abby Grossberg what specifically she told the network's in-house and outside counsel about audio recordings of conversations that were germane to Dominion's claims, that would be fair game. And if the special master demanded a closer look at any specific lawyer's emails or texts, including with other lawyers representing Fox, that would be within his rights as well and so on and so forth.
My guess is that beyond their fear of a massive jury verdict or the further embarrassment of Murdoch, his son and Fox Corp. CEO Lachlan, or even Fox primetime hosts being cross-examined for all the world to hear in real-time, the discovery issue here — and its further excavation by a special master with broad powers — was the motivation Fox needed to pay up–and get out.
If the settlement includes or leads to the termination of the special master's appointment, you'll know I was barking up the right tree. Stay tuned.
Lisa Rubin is a former litigator and the off-air legal analyst for "The Rachel Maddow Show."