Top ranks of Biden campaign begin to take shape
By Ed O'Keefe, Fin Gómez, Bo Erickson
/ CBS News
The upper ranks of President Biden's anticipated reelection campaign are beginning to take shape, with another Democratic operative responsible for a key party victory last year poised to serve in a top role. 
Quentin Fulks, who served as campaign manager for Sen. Raphael Warnock's closely-watched and historically expensive victory last year in Georgia, is set to serve as deputy campaign manager for Mr. Biden's re-election bid, four people familiar with the plans tell CBS News. 
Now Fulks will help lead a re-election campaign poised to raise hundreds of millions, if not billions of dollars in order to keep the White House in Democratic hands. News of Fulks's hiring was first reported by Bloomberg News. 
Fulks is a native of rural Ellaville, Georgia, who also worked on the 2018 campaign of Illinois Gov. J.D. Pritzker. In an interview with The Associated Press last month, he recalled how Warnock's campaign not only focused on building support in and around Atlanta, but also in smaller rural communities like Ellaville, where former president Donald Trump and Republicans historically easily win elections.
"In a tough environment, we chose to communicate with those voters," Fulks told The AP. "And it set us apart, quite frankly, from the Democratic slate and even from President Biden." 
CBS News first reported that Julie Chavez Rodriguez, a senior White House official and former aide to then-Sen. Kamala Harris's 2020 presidential bid, is set to serve as Mr. Biden's campaign manager. She was the top choice of the president, first lady and his senior-most advisers after an extensive interview process that involved several candidates across the party, according to two people familiar with the planning.
The Biden campaign is also in the process of hiring other party operatives for senior roles, but people familiar with the talks say building the staff is expected to take some time over the next few weeks and throughout the summer. The senior staff of the campaign is eventually set to reflect a mix of geographic, gender and ethnic diversity, but also an array of experiences from recent campaigns, according to people tracking the process.
Sam Cornale, executive director of the Democratic National Committee, and Roger Lau, deputy executive director of the DNC and a former senior adviser to Massachusetts Sen. Elizabeth Warren, are in talks to possibly join the campaign, according to two people familiar with the conversations. Emma Brown, who ran Arizona Sen. Mark Kelly's successful campaign last year, is also expected to take a senior job, according to one person familiar with the machinations.  
Cornale and Lau are well-liked by the president's top White House aides, who are expected to play outsized strategic roles in the forthcoming campaign. Fulks and Brown reflect recent Democratic Party successes in two swing states the president wants to win again to ensure Electoral College victories. 
Drawing from the DNC's top leadership ranks is not surprising given that the national party apparatus is poised to help bankroll and mobilize the reelection efforts. The national party is set to endorse the president's reelection and is not planning on hosting any presidential debates, even as the president is set to face nominal primary opposition from activists Marianne Williamson and Robert F. Kennedy Jr.  
Nancy Cordes and Nikole Killion contributed to this report.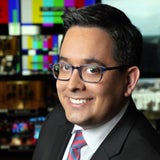 Ed O'Keefe is a senior White House and political correspondent for CBS News based in Washington, D.C.
Thanks for reading CBS NEWS.
Create your free account or log in
for more features.