Rudi Völler to take over as Germany team's sporting director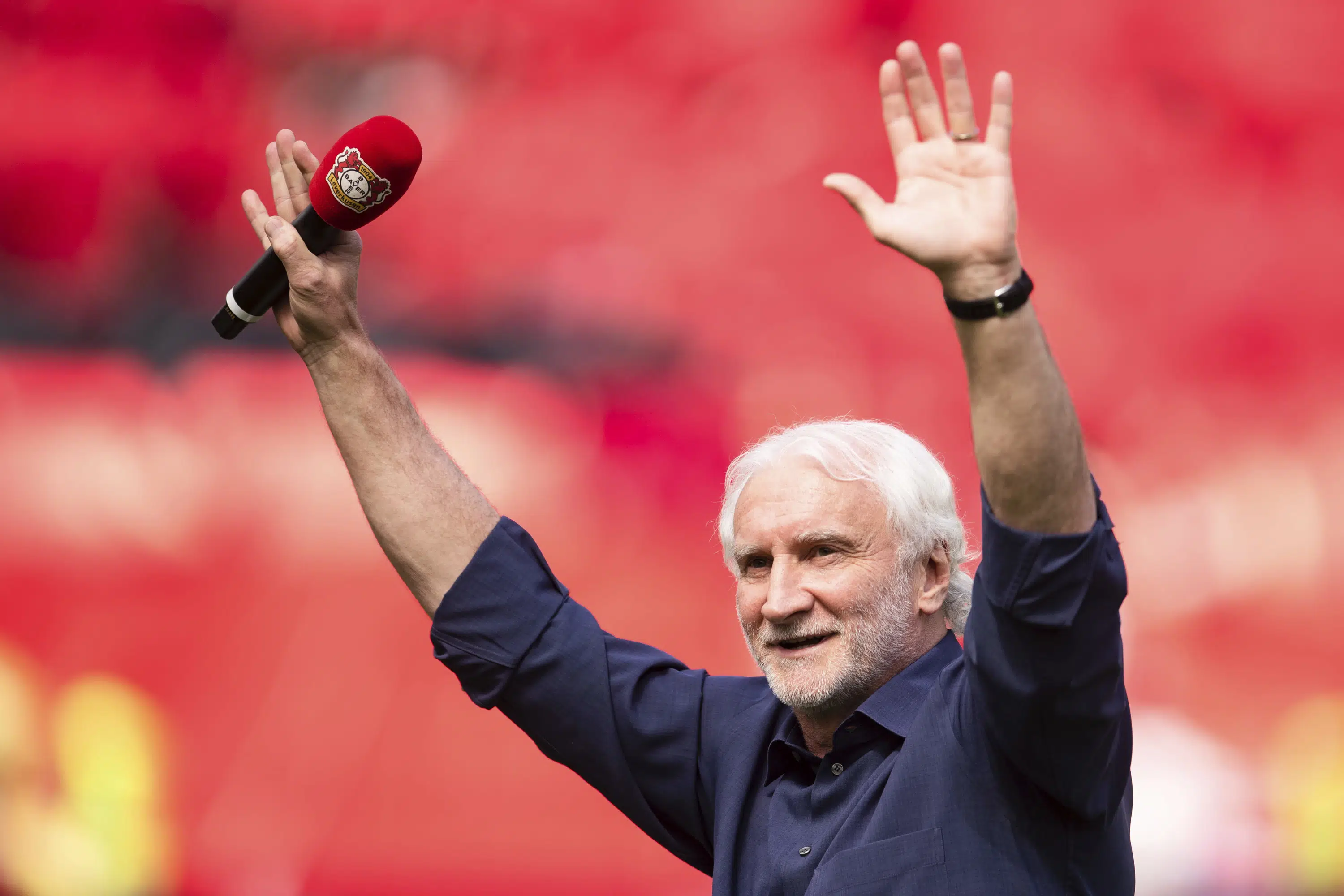 BERLIN (AP) — Former Germany striker and coach Rudi Völler is the new sporting director of the men's national team, the German soccer federation said Thursday.
Federation president Bernd Neuendorf and vice president Hans-Joachim Watzke will present Völler as Oliver Bierhoff's replacement on Friday.
He will take over officially on Feb. 1.
Bierhoff was the first — and so far only — managerial casualty of Germany's early World Cup exit in Qatar after agreeing last month to resign after 18 years of management roles with the federation. By the time he finished, Bierhoff oversaw all of the country's national soccer teams and its academy.
Germany coach Hansi Flick is staying on, tasked with winning back supporters in time for the 2024 European Championship hosted by Germany.
"Rudi is a solid fixture in German soccer," Flick said. "He thrilled fans as a player, coach and manager. Due to his experience with the national team and many years of work with Bayer Leverkusen, he is the right person for the upcoming tasks."
Völler, whose goals helped West Germany win the World Cup in 1990, played 90 times for the national team between 1982-94. He was coach from 2000-04 and helped steer Germany to the 2002 World Cup final.
"The first thing we have to do is lay the foundation, with the support of the whole of Germany, for a successful European Championship at home," Völler said. "We have the players for it. From these many top players we now want to form a close-knit unit again, a strong-willed and likable national team with the clear goal of winning back the unreserved support of the fans. "
Völler, who also has managerial experience as Leverkusen sporting director, was the recommended choice of the task force appointed by Neuendorf and Watzke comprised of Völler himself, Karl-Heinz Rummenigge, Oliver Kahn, Matthias Sammer and Oliver Mintzlaff. Their proposal was approved by the federation's committee.
"In Rudi Völler, we've found the ideal person for the next 20 months," Neuendorf said. "Völler is one of the greats in German soccer. I'm looking forward to working together and feel positive looking ahead to Euro 2024."
___
More AP soccer: https://apnews.com/hub/soccer and https://twitter.com/AP_Sports