Prez & Pm Praise Up's March Towards Devpt | Lucknow News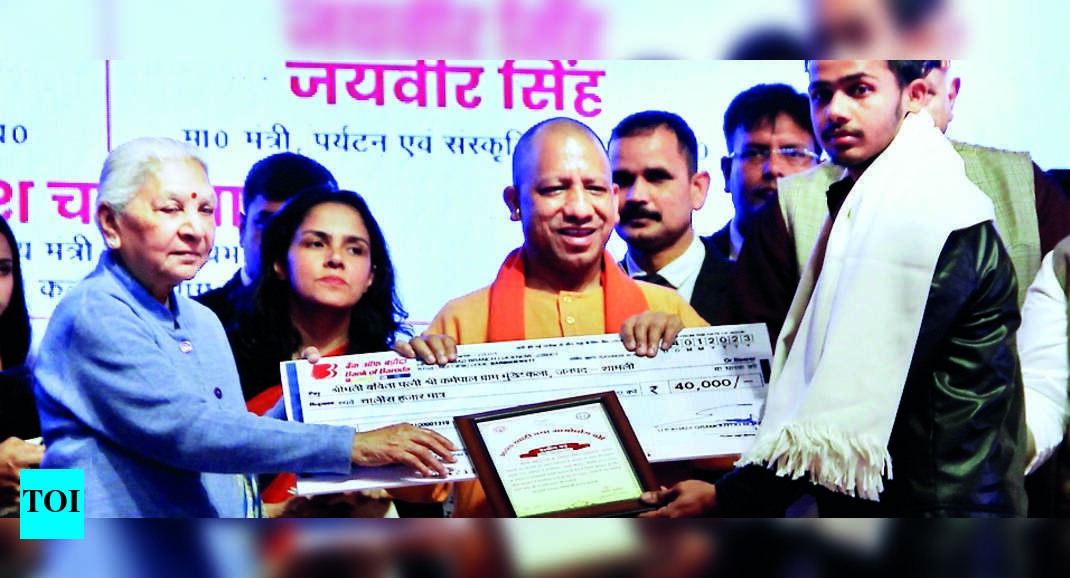 Lucknow: President Droupadi Murmu, Vice President Jagdeep Dhankar and Prime Minister Narendra Modi and other leaders congratulated the people and the state government on the occasion of UP Diwas on Tuesday.
In her message, Murmu extended her best wishes to the people of the state and tweeted that with the largest population in the country, UP presents an ideal environment for culture, history, art, politics and social change. "I hope for a golden future for hardworking and talented people of UP," she said.
In his tweet, Vice President Jagdeep Dhankar said, "UP has a glorious history, rich spiritual heritage and architectural marvels which have given the state a place of pride on the map of India. UP and its hardworking people have contributed immensely to the development of the country."
Prime Minister Narendra Modi said: "Over the past few years, the development of the state has attracted everyone. People from UP have achieved new heights in various sectors. I hope for continuous prosperity of this state which has played an important role in the development of the country."
Congratulating the people, home minister Amit Shah said the state was treading on the path to progress by ensuring that central schemes were implemented effectively so that everyone benefitted from it.
Defence minister and Lucknow MP,
Rajnath Singh
, said that people of UP are known for their artistic skills, culture and hard work in the country and abroad.
BJP president JP Nadda called UP the "pure land of culture and spirituality". He said that under the leadership of PM Narendra Modi and UP CM Yogi Adityanath, the state was setting new benchmarks for all round development and growth.
Union minister for information and broadcasting Anurag Thakur tweeted that the state government had ably implemented all public welfare schemes launched by the Prime Minister, thereby changing the image of UP. "Uttar Pradesh should continue to develop and prosper like this, touch new heights in development, and play an important role in making the country 'Atmanirbhar'," Thakur said.