One Piece Episode 1059 Release Date & What To Expect
The One Piece anime is really starting to heat up. Here's a closer look at what to expect from Episode 1059.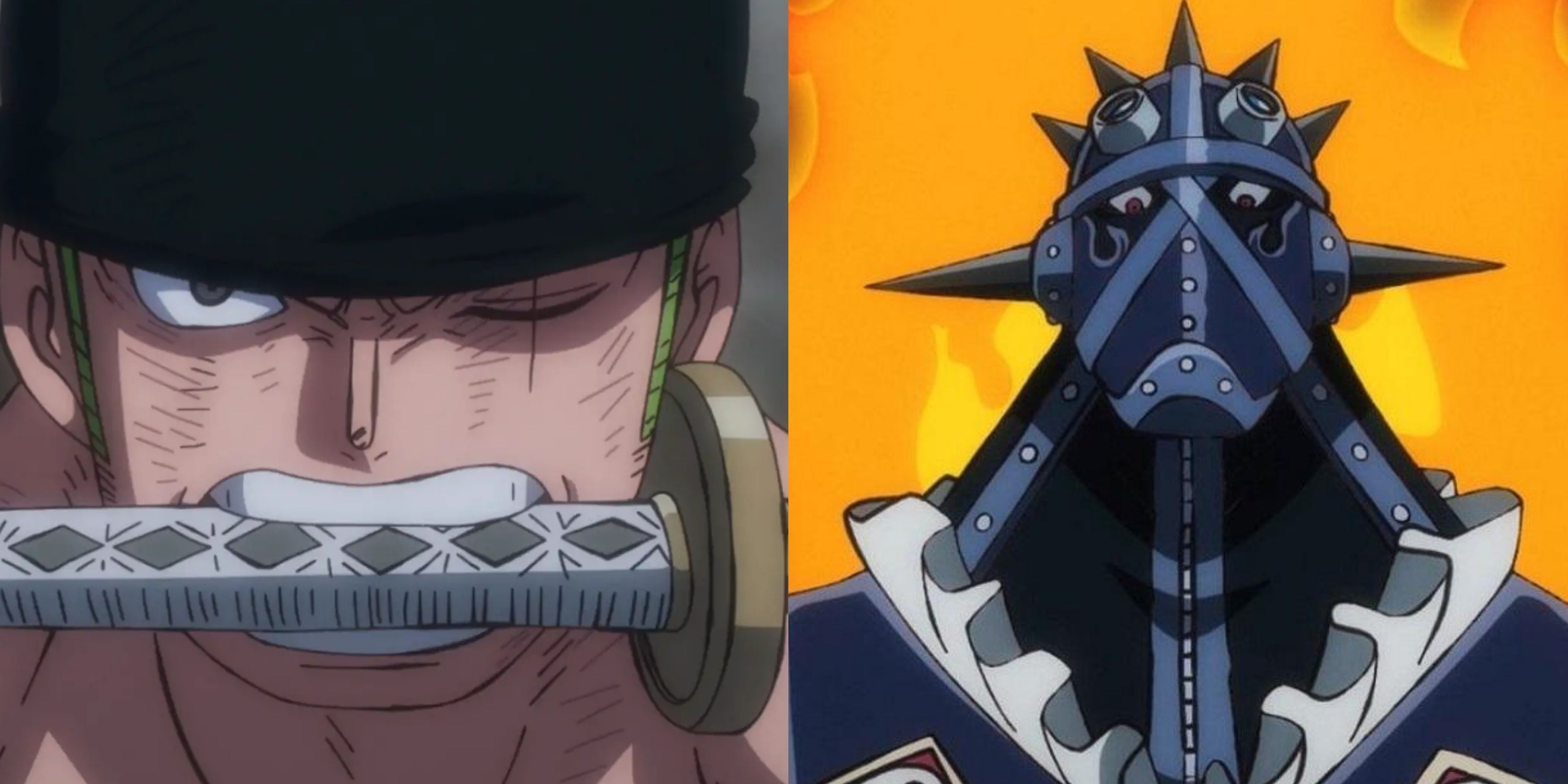 One Piece Episode 1058 wasn't the greatest in terms of animation because a lot of it was reused to save time. But the story was just as gripping as the previous One Piece episodes. The episode was primarily focused on Kazenbo, the heinous creation of Kanjuro. The Kurozumi clan member wanted to put on one final act before his death. Kazenbo is the representation of the hatred that the Kurozumi clan bears toward its enemies. Kanjuro's creation was causing all sorts of chaos with its fire. Both the samurai and the Beasts Pirates were troubled by Kazenbo, but they couldn't do anything about it. Yamato was aware of Kazenbo's threat, so he was rushing to the armory. He knows if Kazenbo reaches it first, then the entire island will be destroyed, causing massive casualties. It is quite apparent that Yamato will have to give it his all if he hopes to reach the location before Kazenbo.
Elsewhere, Big Mom was enraged by Kid and Law's actions, and she swore to destroy both of them. The Yonko wasn't expecting the two Worst Generation members to damage her. She was dominating them for the majority of the fight, and at one point it seemed impossible for the young pirates to make it out alive. However, their Devil Fruit Awakenings have turned the tide completely.
The episode put Roronoa Zoro and King in the spotlight. The fight was being dominated by King, who was using his Devil Fruit powers to overwhelm Zoro. The Straw Hat was clueless about how to inflict damage on him. Zoro kept on deflecting King's attacks while thinking of a strategy. But Kaido's right-hand man eventually knocked him down. As Zoro fell to the ground, he heard the sound of a shamisen, which caused Enma to start drawing out his Haki. ​​​​​​The episode also gave screen time to Orochi, who reveled in the fact that Kazenbo was destroying everything in its path. Orochi also heard the sound of shamisen, which made him remember Komurasaki. So he decided to move toward the sound, and he was surprised to find Komurasaki alive and well.
Release Date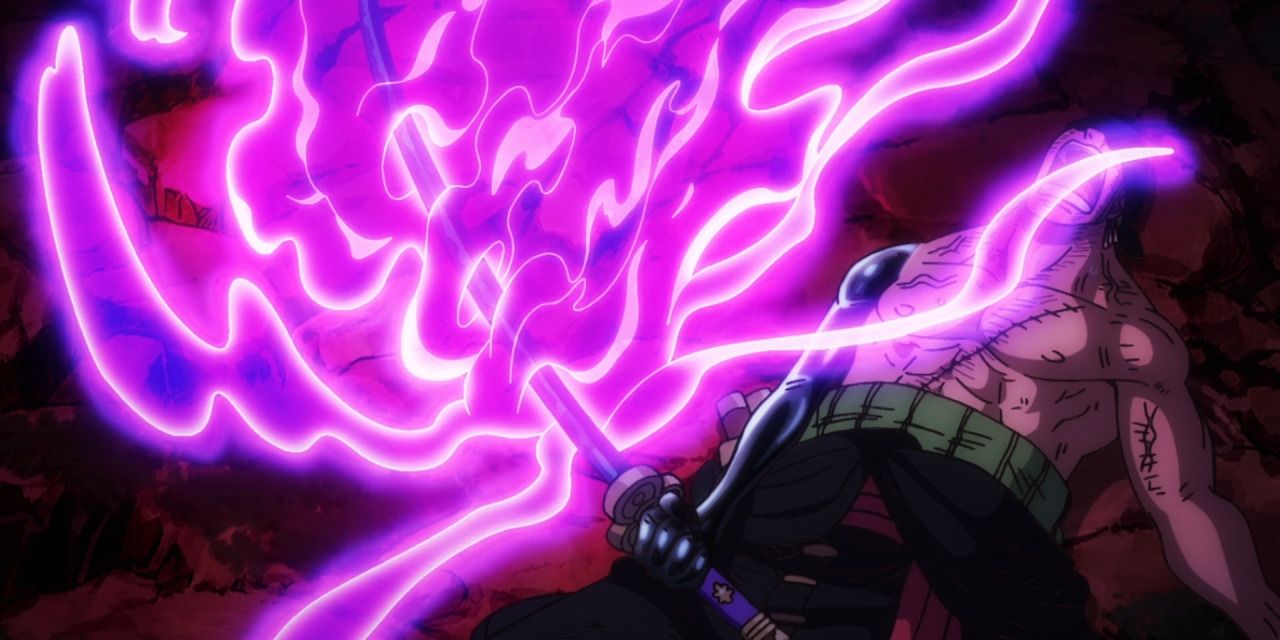 One Piece Episode 1059 will be released on April 23, 2023. The episode is titled "Zoro Faces Adversity – A Monster! King the Wildfire." It is going to be primarily focused on Zoro's battle with King. Zoro will have to deal with Enma's behavior if he hopes to win the fight. He needs to tame the sword and make it stop draining his Haki. If Zoro fails to do so, Enma will simply draw out all of his Haki, killing him in the process. It is obvious that it is going to take the Pirate Hunter some time before he manages to control Enma's power. So, in the meantime, the episode might delve into Zoro's past, after all, he is one of the few Straw Hats whose origins remain unknown.
The previous episode also dropped multiple hints regarding King's special lineage. So, it is highly likely that Episode 1059 will finally lift the curtains on this secret. It will be interesting to see what special race King belongs to that makes him so resilient. If Zoro is unable to figure out the secret behind King's abilities, not even Enma can prevent him from losing the fight.
Where To Watch?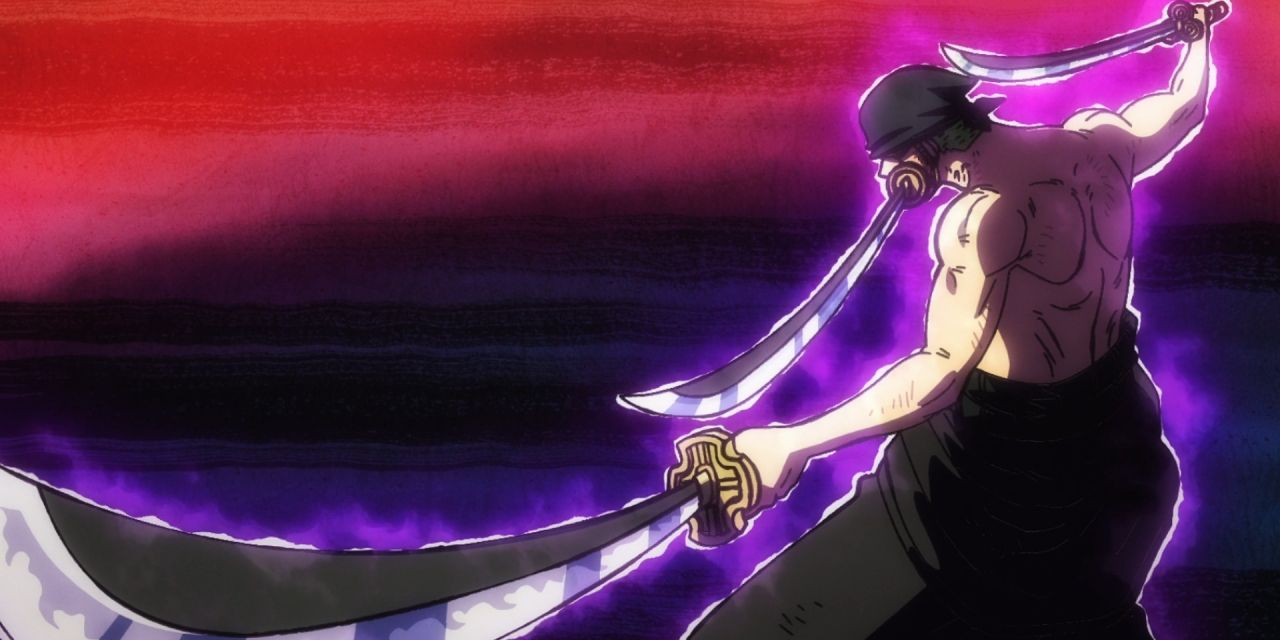 One Piece Episode 1059 will be available to watch on Crunchyroll. They do not take long to release the episode, so fans should be able to enjoy it a few hours after it is released in Japan. The English dub still hasn't caught up to the current story; therefore, fans will either have to settle for the subbed version or wait until it is released by Funimation. ​​​
MORE: One Piece: Things You Should Know About Devil Fruit Awakening