Mortal Kombat's Ed Boon Teases When Fans Might See More MK1 News
Mortal Kombat co-creator Ed Boon teases when fans might next see some news regarding the upcoming Mortal Kombat 1.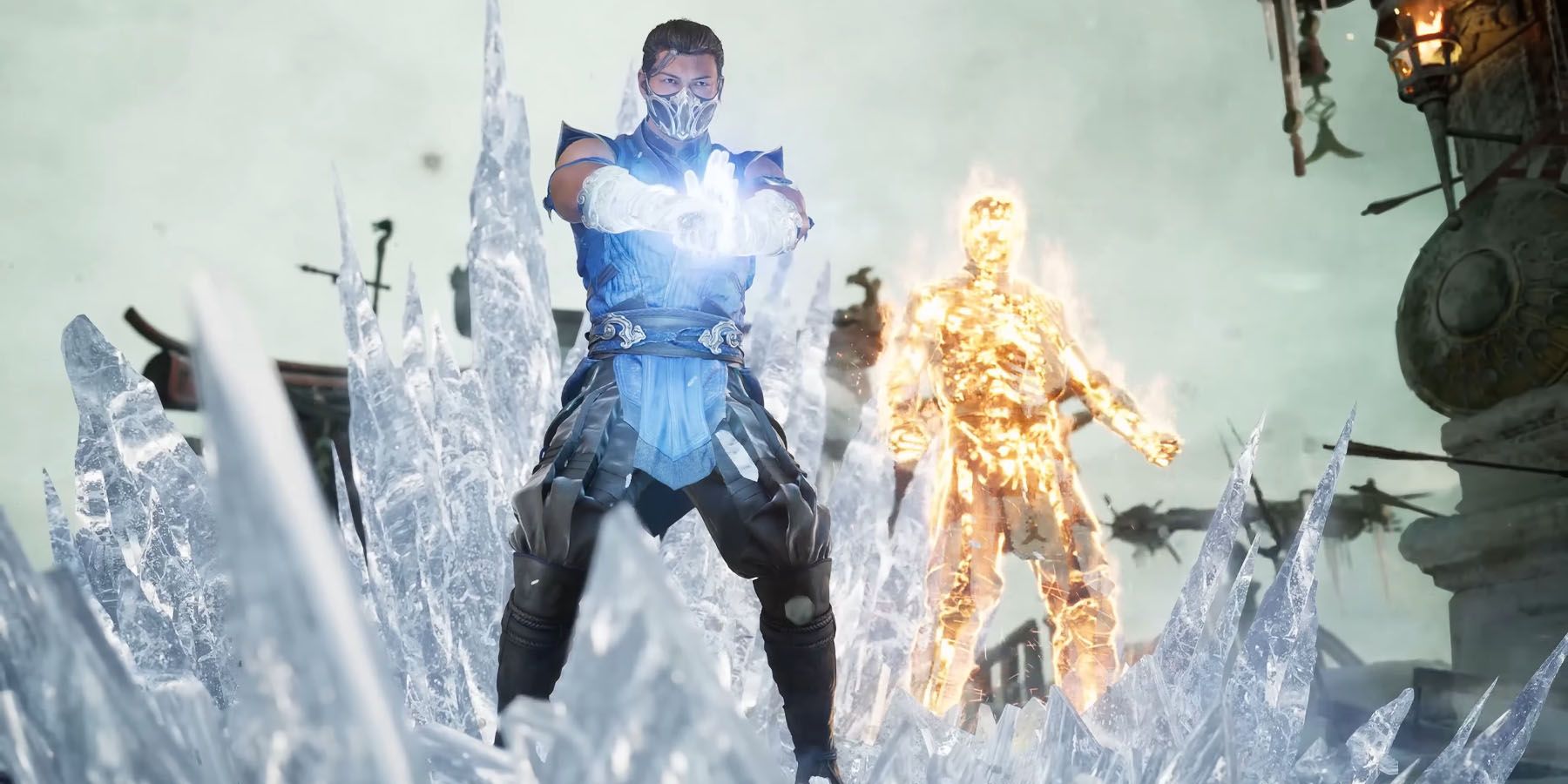 Series co-creator and Mortal Kombat 1 director Ed Boon teased fans again about when they might see more news regarding the upcoming fighting game. Mortal Kombat 1 is another reboot of the long-running franchise and its universe, taking place after the events of Mortal Kombat 11 and giving series staple characters new backstories and origins. The game is set to release later this September, with MK1 getting a lot of showcases and marketing by NetherRealm Studios.
The latest trailer for Mortal Kombat 1 showed off playable characters from the Lin Kuei, which includes the deadly ninja assassins Smoke and Rain, along with the Kameo assist fighters like Cyrax and Sektor. These characters are some of the series' fan favorites, who were also sporting some new looks and powers. Despite recently dropping a trailer filled with plenty of fan favorites, series co-creator Ed Boon has possibly dropped a hint as to when more MK1 footage might be shown.
This tweet by Boon points toward one of the most popular conventions in the world, San Diego Comic-Con. His post is innocuous enough, where it simply reads "San Diego Comic-Con should be fun," accompanied by a dragon emoji. This has left some fans wondering if this means that more of Mortal Kombat 1 will be shown at the convention. The event is slated to be running through July 20-23, and though it is comic book-based like its name suggests, other forms of media often appear.
A lot of speculation has surrounded the game, especially when it comes to Mortal Kombat 1's roster. More specifically, there is leaked evidence that suggests that the fighting game's special guest characters will be from comic book properties. These leaked MK1 fighters include DC Comics' Peacemaker, The Boys' Homelander, and even Omni Man from Invincible. Since all three of these leaked guest fighters originally came from comics, there is a slight possibility that they could be present at the comic book-focused event.
That being said, this is all speculation at this time. Ed Boon is rather infamous for trolling fans on Twitter, so it's possible the game might not even show up at San Diego Comic-Con and that this is a teaser for a new comic book line or something entirely different. Boon could also just be expressing his excitement regarding the upcoming convention, with the tweet not having any ties toward anything Mortal Kombat-related – though the emoji certainly suggests something is coming. Fans will just need to wait and see if Boon's comment refers to anything when the event takes place later this July.
Mortal Kombat 1 launches September 19, 2023, for PC, PS5, Switch, and Xbox Series X/S.
MORE: Everything Mortal Kombat 1's Official Bios Reveal About its Fighters
Source: EventHubs