Kell Brook is 'desperate' to fight the Chris Eubank Jr vs Liam Smith winner, reveals promoter Ben Shalom | Boxing News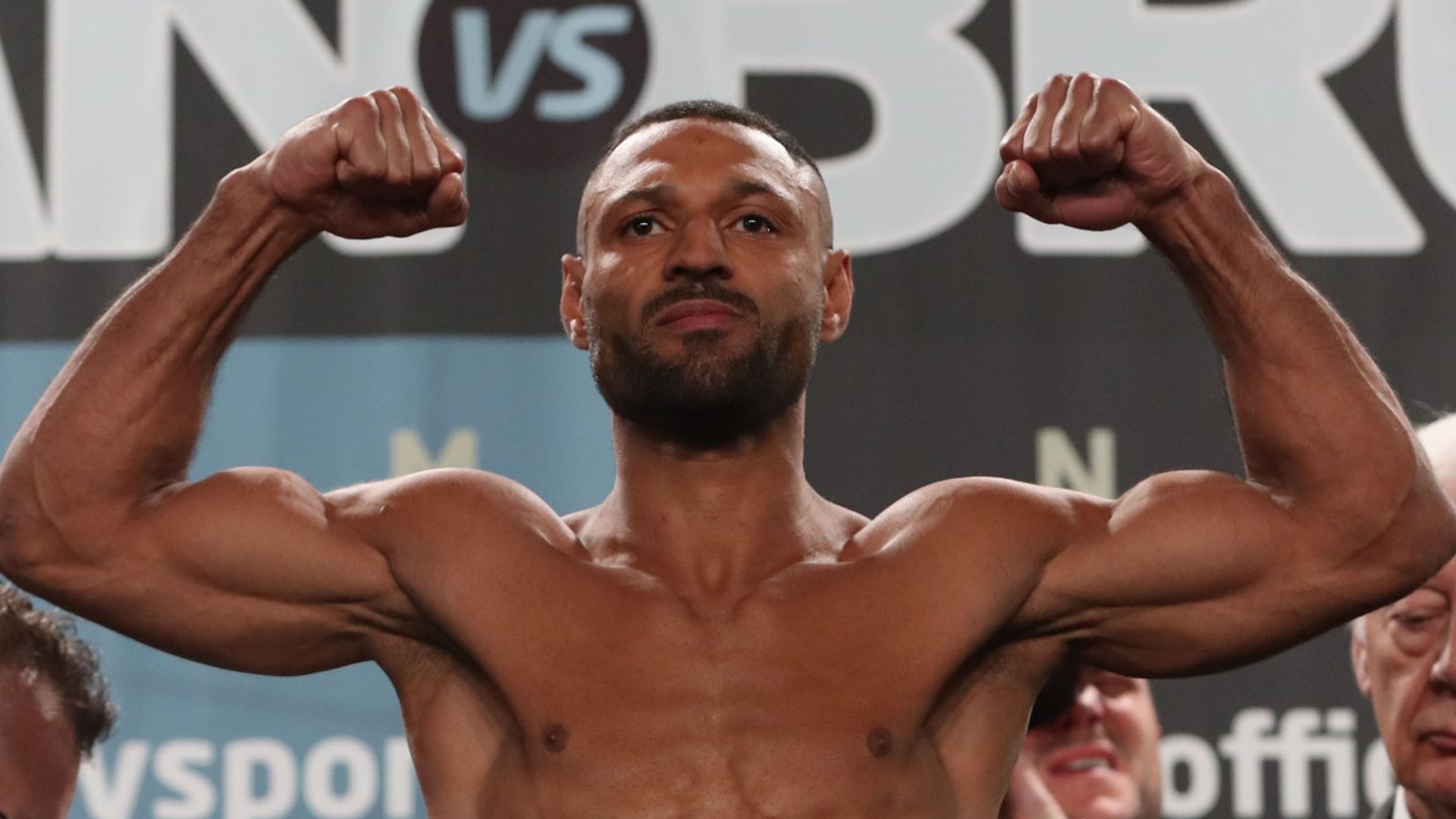 Kell Brook wants to return to boxing and is looking to fight the winner of Chris Eubank Jr vs Liam Smith.
Brook beat his great rival Amir Khan in February of last year at the Manchester Arena. But he wants to return to the sport and is targeting the Eubank-Smith victor.
"Kell will be there on Saturday. He's desperate for the winner of that fight. He wanted the Eubank fight after the Khan fight," promoter Ben Shalom told Sky Sports.
Don't miss Chris Eubank Jr vs Liam Smith, live on Sky Sports Box Office on Saturday January 21!

"He feels he wants the winner of this fight whether that's Liam Smith or whether that's Eubank Jr. There is a rematch clause, so if Liam does win Eubank will have the option with that one. But there'll be massive fights for whoever the winner is," Shalom continued.
"Huge nights and Kell Brook definitely wants to be one of them."
The stakes are high when Smith fights Eubank, live on Sky Sports Box Office on Saturday. Victory will lead to even more big fights.
"Both of them want to fight again in the summer," Shalom said. "This a springboard to massive fights in 2023. But this is the one they're both focused on.
The war of words between Chris Eubank Jr and Liam Smith is never dull and there have been plenty of memorable one-liners ahead of their January 21 middleweight showdown.

"Were Chris to lose this, it really will be difficult to come back from and Liam the same."
It's hard though to predict who will be victorious. Eubank Jr arguably hasn't beaten a boxer who was as good and in as good form as Liam Smith is now. Eubank has beaten James DeGale, but that was the former champion's final fight.
"The thing with Liam is he seems to have got better and better. Even the [Magomed] Kurbanov performance was good out in Russia and he's been more active than Chris, he's done a lot more rounds than Chris in the past couple of years. He feels good, he feels ready for this fight," Shalom said.
Chris Eubank Jr says he expects to stop Liam Smith in an 'awesome' fight when the pair clash in Manchester on Saturday.

"He knows what it's like at that level," the promoter continued. "Liam knows exactly what to expect from Chris Eubank Jr. He's been there before. He's shown his strength and toughness before. He'll need all that on Saturday.
"Eubank Jr is a big star. Especially outside the heavyweight division there's not many like him. There was always the question mark, especially since he fought George Groves, can he win a world title? Was he actually world level?"
Those questions will be answered on Saturday night. Smith is a former WBO champion looking to return to title class. He has plenty of experience in world level fights.
"I think that's why there's so much interest in this fight. They're clearly different characters, they're clearly different people, their style, their personalities [and] the fact Eubank Jr's fighting at a level he's struggled with in the past," Shalom said.
Liam Smith is confident that he'll beat Chris Eubank Jr when the two fighters clash on Saturday in Manchester.

"People want to see how good Eubank Jr. This'd be the biggest win on Chris' record," he added.
"We've seen how big it is, we've seen it sell out the Manchester Arena in January. We've seen that with the interest. People want to see the best versus the best."
Chris Eubank Jr vs Liam Smith is on Saturday January 21, live on Sky Sports Box Office. Book it now if you are a Sky TV subscriber or a Non-Sky TV subscriber.