John Cale : Mercy | Album review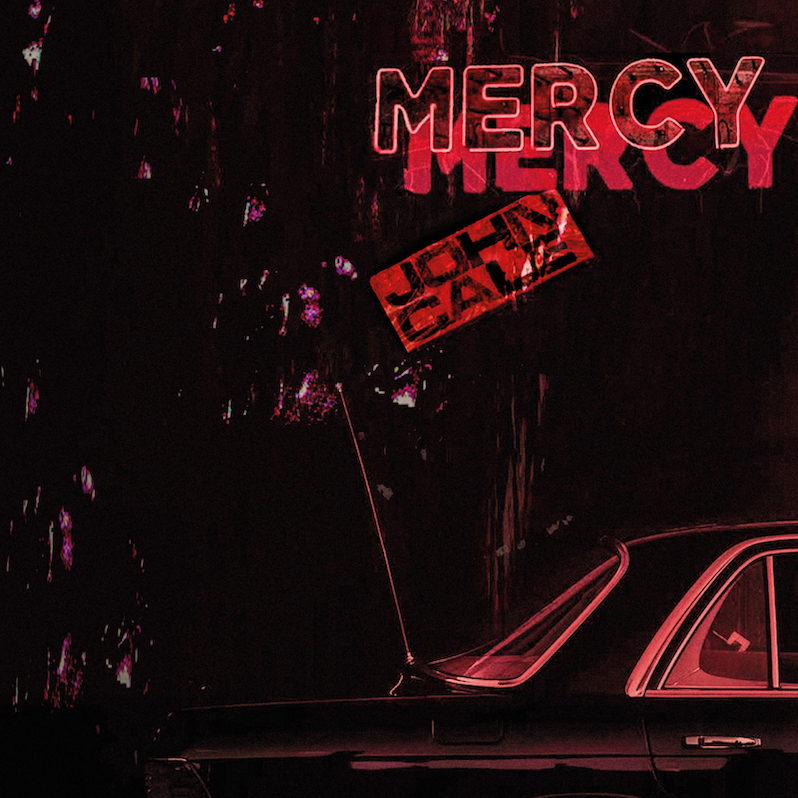 "Lives do matter, lives don't matter," muses John Cale on the title opener to Mercy, his first album in 10 years. Half spoken, half sung, it's the voice of 80-year-old Cale sounding as fresh and locked in as ever—articulating a modern world both welcoming and standoffish. 
Cale is closing in on a near six decade run, with a resume that zigzags genre, range and personnel. Starting out as a classically trained musician Cale added his brilliance on viola to the work minimalist composer La Monte Young was doing in the 1960s. He then redefined the sound of rock music as a founding member of The Velvet Underground, before eventually going on to release seminal projects of his own like 1973's Paris 1919, 1974's Fear and 1982's Music For A New Society. 
There are no short cuts to longevity, no easy hacks. And after all this time the Welsh musician and songwriter still seems interested in pushing against cliche. With his latest, a collection of motifs exploring ideas on everything from polar caps to the sorrows of addiction and even the alluring power that comes with beauty, he's in gorgeous form—sounding one minute roused and riled the next, at ease and loose. But he does more than just sing and in addition to his vocal duties he also plays a number of instruments on the album. Synth, drums, piano, bass, vintage keys, acoustic guitar, sub bass, strings and the occasional wash of noise, all handled by Cale himself.
The result, a surreal dozen songs made from floating melodies, limitless understanding of music and a lifetime of human experience. An interdisciplinary, he also wrote, produced and arranged the material, though he enlisted others—Laurel Halo, Sylvan Esso, Animal Collective, Fat White Family and more—all contributing to the record's unique tilt. 
On "Marylin Monroe's Legs," featuring Actress, Cale's lyrics melt, popping up then fading away—a mad hatter bit, "Mercy" as the shrooms kick in. There's longing and atmospherics via "The Noise of You," through a swell of synths and mid tempo pulse he coos almost melancholy, "bells ring out, the snow falls, the choir is finishing it's song, your footsteps on the stairs, meet at the River House to say goodbye, to say goodbye." Grief, confusion—an artist wading through so much of what we all understand and go through. And though it's done with a left-of-center lean the record is easy to follow, a seamless listen from start to finish. 
The most vulnerable moment and maybe most personal too, is "Moonstruck," a five and a half minute reconciliation, Cale making peace with his Velvet Underground bandmate and friend Nico. Disarming and amiable, it's a moving meditation on friendship—a deep expression of affection. 
He doesn't get stuck sifting thru the past, however, and on "Night Crawling," inspired by his friendship with David Bowie in the '70s, he stretches out, showing off his velvet vocals riding atop an upbeat rhythm: "I can't tell when you're putting me on, we've played that game before." There's a neck nodding groove supporting "I Know You're Happy," something you can dance to. Then 'Out Your Window' closes, an ending sentiment of fondness, as he navigates strings and piano keys, pleading "please don't go please, please don't go, don't you be jumping out, don't you be jumping out, your window." Another stunning set of songs from a musical giant.
---
Label: Double Six/Domino
Year: 2023
---
Similar Albums: