Jen Psaki: Tucker Carlson's great Twitter gamble
Don't freak out… 
Tucker Carlson may be taking his talents elsewhere… to Elon Musk's Twitter.  
He released a video earlier this week with the caption "We're back," announcing a new show on the social media platform. But are Carlson's millions of nightly watchers really going to seek out his hate speech on a platform largely designed for scrolling? 
NBC News' dark web expert Ben Collins has his doubts. Twitter is not "really meant for an hourlong video," Ben told us. "I don't think he understands. He's just some guy on Twitter now."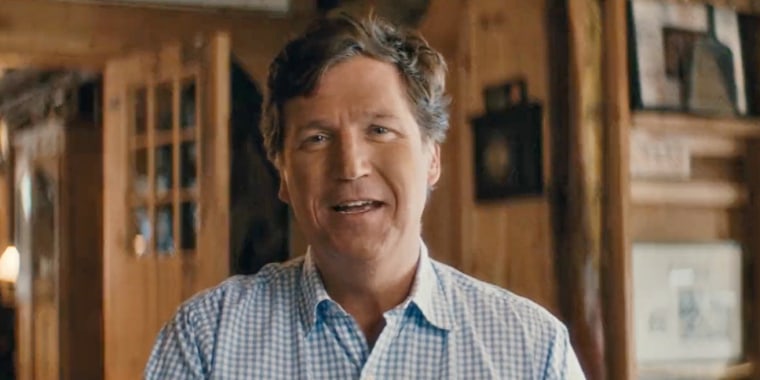 Plus, Carlson is now without the backing of America's most-watched cable network. How many 65-year-olds are going to drastically change their routine?
This may not be the last format Carlson engages with. But for now, Fox News has moved on — and many of his fans may move on as well. 
Get smart fast:
A story you should be following: Texas' gun restrictions fight
Just days after the mass shooting in Allen, Texas, a Texas House committee voted to advance a bill that would raise the minimum age to purchase certain semi-automatic rifles from 18 to 21. Two Republican state representatives joined Democrats voting yes.  
The bill faces an uphill battle. Gov. Greg Abbott has already stated that the bill is unconstitutional, and Texas House Speaker Dade Phelan has said it's unlikely it will become law. But for many, this is still progress.  
The families of Uvalde victims in particular have pushed to change the regulations surrounding AR-15s. The committee's vote is a small, but important step forward. 
---
Someone you should know: Doug Andres
President Joe Biden, House Speaker Kevin McCarthy, R-Calif. and other congressional leaders met this week to discuss the impending debt ceiling deadline. There was reportedly little movement on either side, and tensions only seem to be rising. 
But for all the attention paid to McCarthy, Sen. Mitch McConnell, R-Ky., was a pivotal part of negotiations the last time the debt limit was raised in 2011. Biden, vice president at the time, worked with McConnell to reach an agreement and avoid default.  
This time around, McConnell has said "the Senate is not a relevant player at this time," while signaling his support for McCarthy.
As we wait to see when, or if, an agreement will be reached, I'll be following McConnell's press secretary, Doug Andres. Watching his staff and team may provide some sense of what's going on behind the scenes.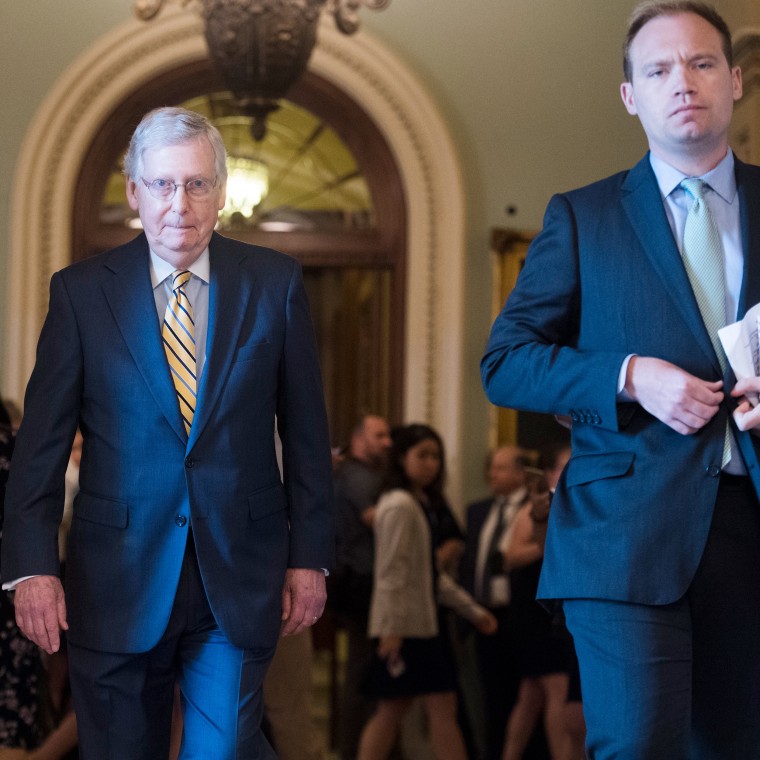 ---
My mom's weekend routine:
What show are you bingeing right now? 
"Shrinking" and "Ted Lasso."
What's the last book you read? 
"The Personal Librarian" by Marie Benedict and Victoria Christopher Murray. 
What time do you wake up on the weekends? 
6:30 a.m. – 7 a.m. Turn on coffee. Meditate. 
How do you take your coffee?
Black.
Jen Psaki is the host of "Inside with Jen Psaki" airing Sundays at 12 p.m. ET on MSNBC and Peacock. She is the former White House press secretary for President Joe Biden.