Jen Psaki: Fox News isn't off the hook — yet
Don't freak out … 
It was supposed to be the defamation trial of the century. Fox News was finally going to be held accountable for knowingly amplifying lies. Truth would finally win out. Only that didn't exactly happen. Fox did have to pay a whopping $787.5 million, but it wasn't required to come clean to its viewers.
So yes, it's easy to feel like Fox got off the hook.
But this isn't the end of the story. The network could be in even hotter water soon, with an even bigger defamation suit looming. Smartmatic, a larger voting technology company, is seeking $2.7 billion in damages from Fox for similarly spreading falsehoods and misinformation about the 2020 election.  
Indeed, Smartmatic's response to the Dominion settlement was swift: "Dominion's litigation exposed some of the misconduct and damage caused by Fox's disinformation campaign. Smartmatic will expose the rest."  
While we don't actually know what Smartmatic's lawsuit may reveal, it certainly sounds as if the company's lawyers have no plans to back down from this ongoing fight.
---
A story you should be following: Child labor abuse
According to The New York Times, more than 250,000 children have migrated alone to the United States in the past two years. Thousands of these children have potentially been subjected to dangerous work conditions in factories and slaughterhouses, all in violation of child labor laws. 
The conditions these kids are living in are shocking. And it makes everyone involved look bad, from federal government agencies to the White House. Making matters worse, some states appear to be making it even easier to keep children in the workforce.
Earlier this week, Iowa state lawmakers advanced a bill that loosens state child labor laws, including extended work hours. Last month, the governor of Arkansas passed a bill rolling back child labor protections and making it easier for children to be employed. I will be watching closely whether other states follow suit, whether there will be further investigations into the treatment of unaccompanied migrant children in this country, and what steps can be taken at the federal level.
---
Two people you should know: Anita Dunn and Jen O'Malley Dillon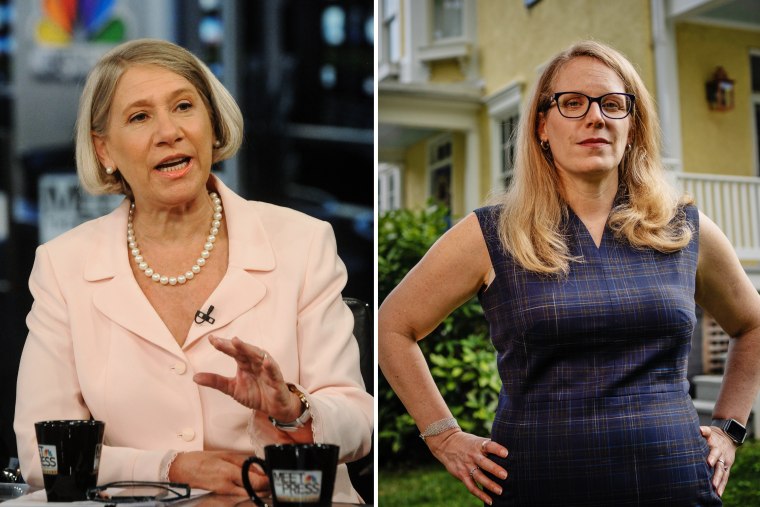 As President Joe Biden prepares to announce his re-election bid as early as next week, there are two women in the White House you should be watching (if you aren't already). 
Anita Dunn is a senior adviser to the president. She is one of the key strategic communications brains behind nearly everything that happens in the White House. When it is time to be aggressive, she is leading the charge, and she also has decades of history with the president. 
Jen O'Malley Dillon is the deputy White House chief of staff. She also ran Biden's presidential race in 2020 (and is a longtime veteran of high-profile campaigns). She is tough, strategic and has an encyclopedic knowledge of districts and turnout operations. 
Politics can still be a male-dominated business, but these women will be two of the most powerful people in Biden's circle over the next two years.  
---
Katie Phang's weekend routine
 What show are you bingeing right now?
"The Mandalorian" on Disney+.
What's the last book you read?
The last book I read was a brilliant re-read: "Free Food for Millionaires" by Min Jin Lee.
What time do you wake up on weekends?
Ha, ha, ha, ha! 2:00 a.m ET. Sometimes I have the luxury of 2:30 a.m. ET.
How do you take your coffee?
Lattes, light with sugar.
Follow @KatiePhang on Twitter and tune into "The Katie Phang Show" on Saturdays and Sundays at 8 a.m ET on MSNBC.
Jen Psaki is the host of "Inside with Jen Psaki" airing Sundays at 12 p.m. ET on MSNBC and Peacock. She is the former White House press secretary for President Joe Biden.