Graham Arnold reappointed Australian national coach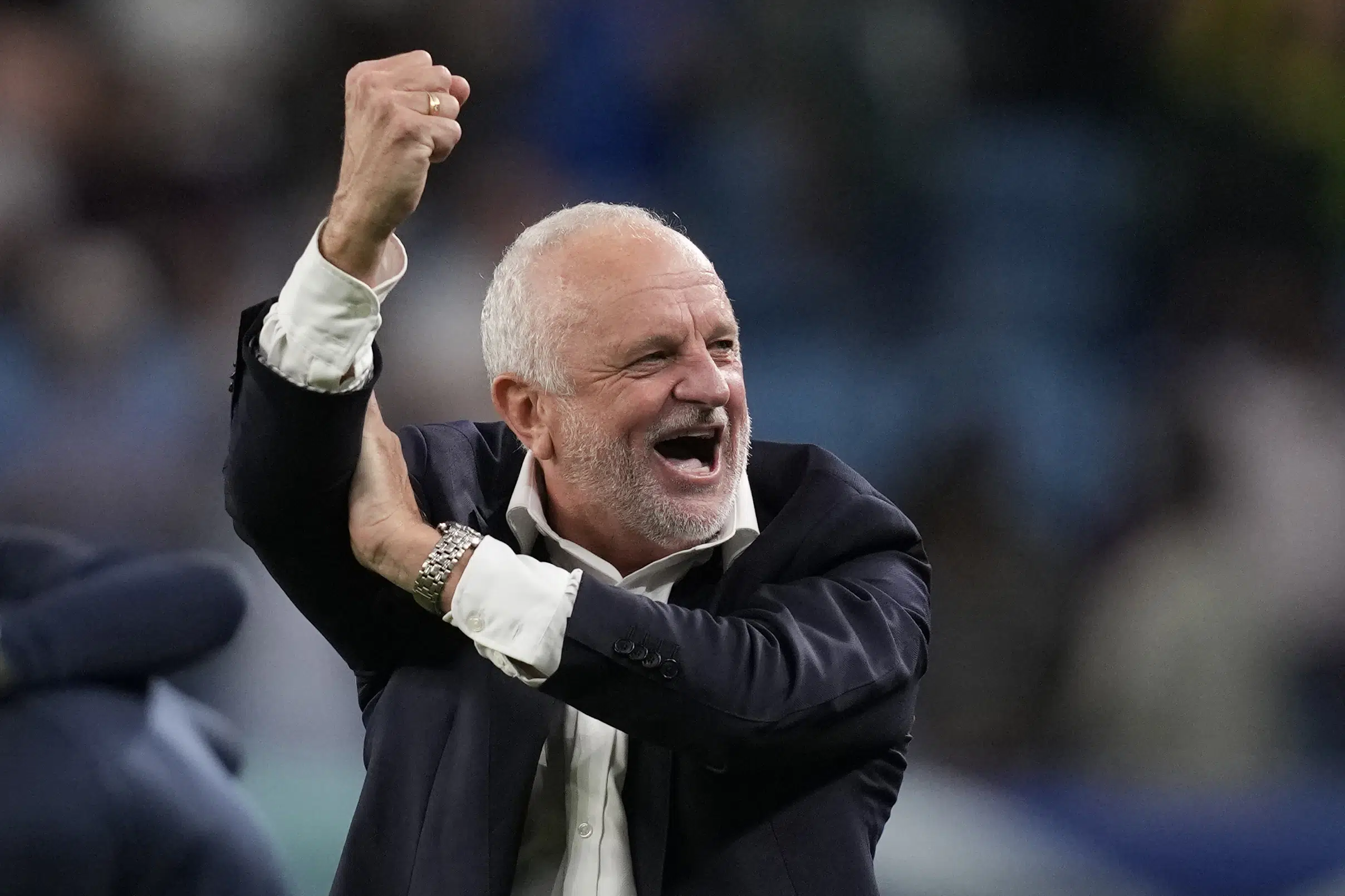 SYDNEY (AP) — Graham Arnold is set to become the first man to lead Australia at successive FIFA World Cups after signing a four-year contract extension as national men's coach which will take him through the 2026 world tournament.
Arnold's position was in doubt last year as Australia struggled to qualify for Qatar. He guided Australia to a penalty shoot-out win over Peru which clinched its place at the World Cup, then oversaw Australia's most successful campaign, in which it won two group matches before losing to eventual champion Argentina in the round of 16.
Arnold's contract expired at the end of the World Cup. He had been weighing his future, considering offers overseas, before Football Australia on Monday confirmed he had agreed to a four-year extension.
"I love Australia and I love Australian football and nothing in football can ever match the elation, pride and sense of achievement I and the entire set-up felt in Qatar," Arnold said in a statement.
"The hunger to continue in the role has never been stronger and I know I have more to give to the Socceroos' program and Australian football, where I want to deliver more smiles for our fans as we did in Qatar."
Arnold is the first national coach since Frank Farina to be awarded a second term. His first major goal will be the Asian Cup in Qatar in January, 2024. Qualifying for the 2026 World Cup begins for Australia in November.
___
More AP soccer: https://apnews.com/hub/soccer and https://twitter.com/AP_Sports