Genshin Impact Fans Point Out Unusual Detail About Lynette
Genshin Impact players notice an interesting detail about one of the upcoming Fontaine characters, the four-star Anemo user Lynette.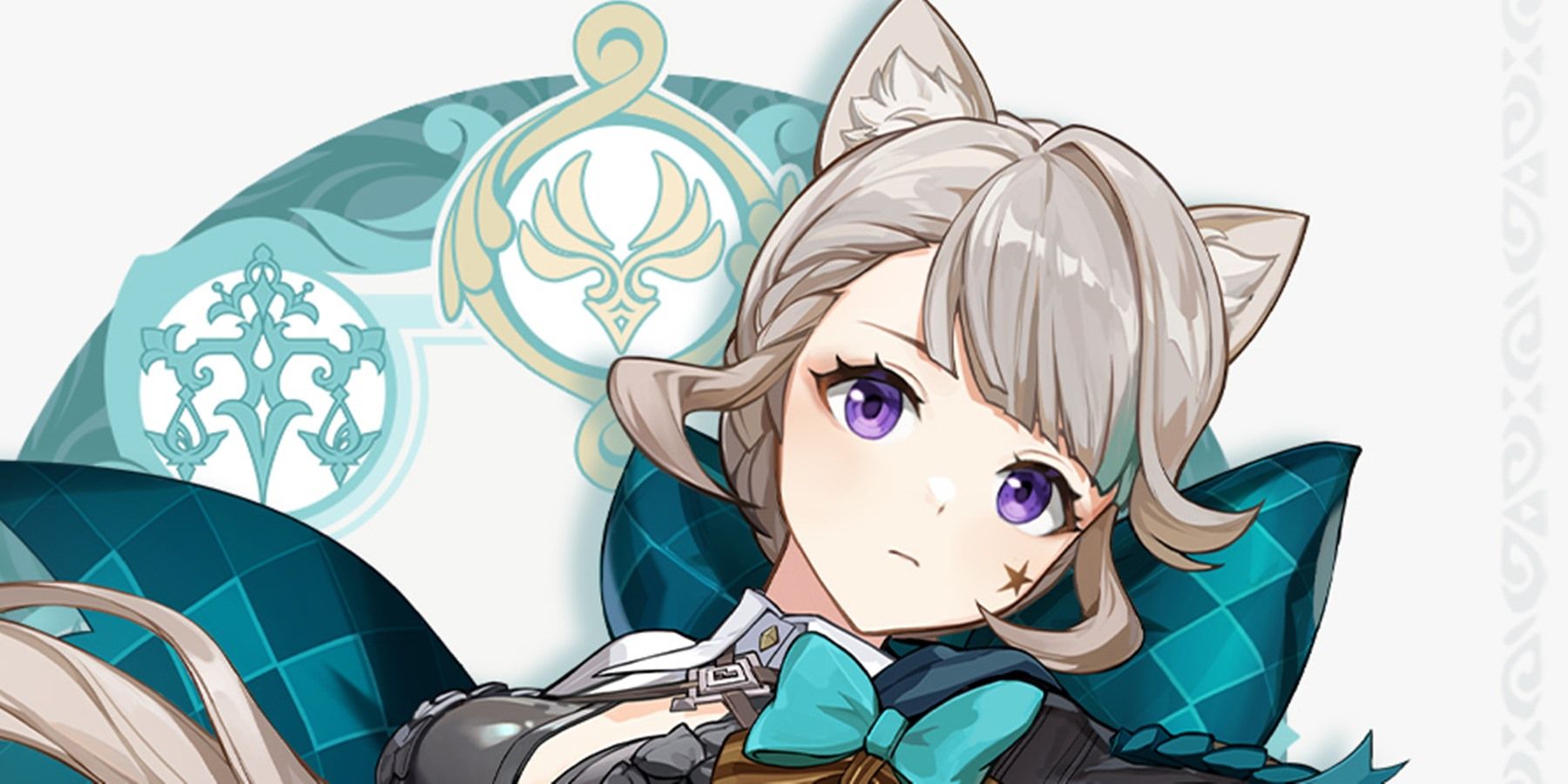 Genshin Impact fans have noticed an interesting detail about Lynette, an upcoming Fontaine character. The game's social media accounts have already confirmed the arrival of three new characters in the next update which should arrive around mid-August.
One of those Genshin Impact characters is a new Anemo character named Lynette who works as a magician assistant with her brother Lyney. Both of these characters made their first appearance in the Teyvat Chapter Storyline Preview: Travail in which they were representing the Hydro nation.
A Reddit user by the name JigglyFan has started an interesting discussion on the official Genshin Impact subreddit about Lynette's appearance. The recently revealed set of official Genshin Impact splash art has confirmed that Lynette has cat-like ears and a tail, unlike Lyney who has a regular human pair of ears. This caused a lot of confusion in the community since the two characters have been introduced as brother and sister. The whole thread gathered a lot of attention on the game's main subreddit as the post reached over 3.8k upvotes. Some fans claim that one of the reasons why the two characters have different ear types could be the fact that one of their parents has animal features like Gorou or Diona, and the other one doesn't. Another popular theory claims that the two might not be blood-related.
However, many players have dismissed the second theory since both characters share a very specific eye color. Some Travelers claim that both of them could be raised in the popular House of Hearts orphanage located in the Snezhnaya region. This orphanage is managed by Arlecchino who also plays the role of the main villain in the upcoming Fontaine Archon Quest.
The ending of the most recent Fontaine teaser led many players to believe that Lyney and Lynette have their stories tied to Arlecchino. Even previous Genshin Impact leaks have been hinting that while Lyney seems like a friendly character, he has a much darker side and only cares about himself and his sister.
When it comes to Lynette's power on the field, she is confirmed to be a new four-star Anemo character who is expected to have great synergy with her brother Lyney. This five-star Pyro user is rumored to be a powerful DPS unit whose playstyle revolves around using the Charged Attack, similar to Ganyu and Tighnari.
Genshin Impact is available now for PC, PS4, PS5, and mobile devices. A Switch version is in development.
MORE: Genshin Impact: 15 Rarest Local Specialties And Where To Find Them