Fireball erupts in Qdoba's kitchen | Washington County News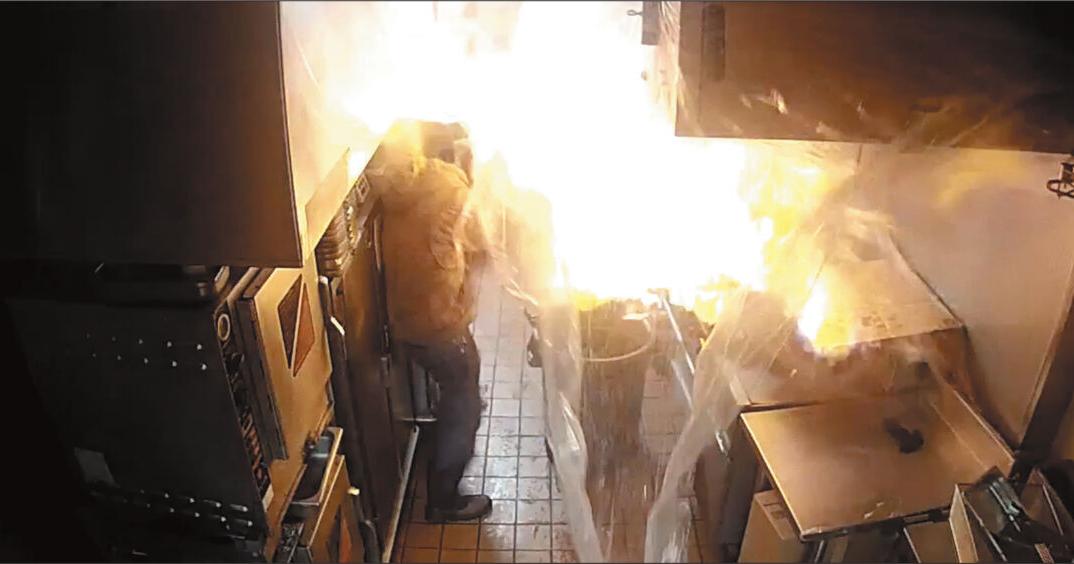 WEST BEND — The West Bend Fire Department responded to a water flow alarm at Qdoba on Paradise Drive after a fireball set off the system while contractors were cleaning the cooking hood vents at 2:40 a.m. on Thursday.
According to a release from the West Bend Fire Department, contractors were at Qdoba to clean vents for the cooking hood system, but they only blew out the pilot lights for the unit and did not shut off the gas to the range. Additionally they had put up plastic sheeting to contain debris, but it also contained gas from the range.
"The plastic sheeting they put over the oven to contain the debris from cleaning the ductwork caused enough gas to build up inside the contained area," said the release. "A spark of unknown origin ignited the methane (natural gas) that was in the flammable range, subsequently activating the fire sprinkler system."
The fire sprinkler system was able to control the fire so that the "fireball" did not spread elsewhere in the building, according to the release.
"Engine 3 arrived on scene and advised of a small fire and a fire sprinkler activation that controlled the fire prior to their arrival," said the release.
The West Bend Fire Department reminds residents to make sure that you turn off the gas to any appliances when maintenance is being conducted.
"Natural gas (methane) has a flammability range between 5 percent (lower explosive limit – LEL) and 15 percent (upper explosive limit – UEL)," said the release. "There were no injuries in this case, but the outcome could have been far worse had there been more natural gas in a wider area around the stove."
'People often underestimate the dangers of propane and natural gas in buildings,' said West Bend Fire Department Captain Kenny Asselin. 'Online news reports show a house or building explosion almost every day somewhere in the United States."