Diablo 4: Complete Guide Hub – Quest Walkthroughs, Best Classes, Materials, Tips, and More
Diablo 4 fans can use this hub guide to learn everything they need to know about Blizzard's upcoming RPG.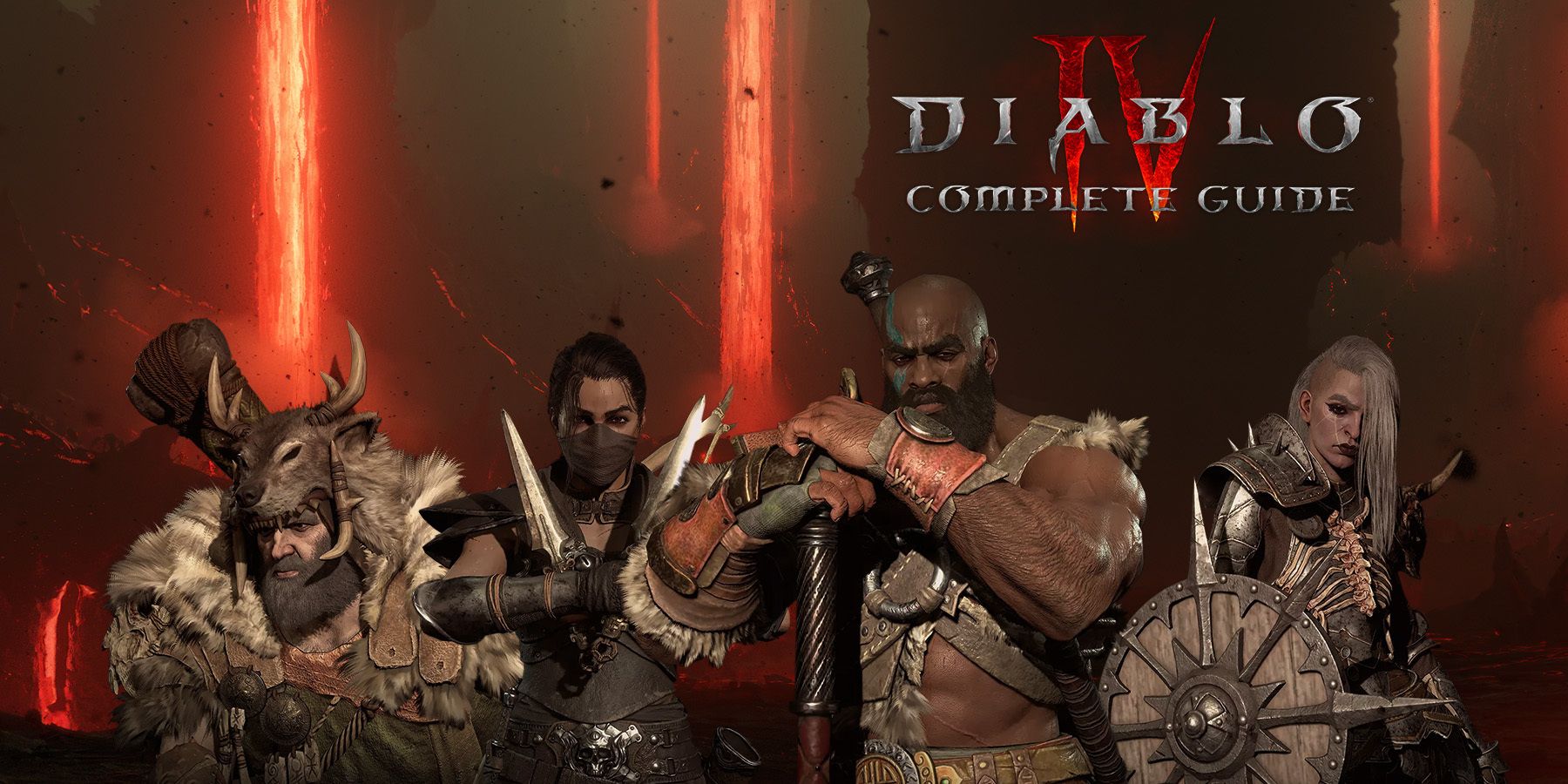 Table of contents
Diablo 4 is an upcoming ARPG MMO from Blizzard Activision. This game is a new chapter for Diablo and Blizzard fans, and it is set to be absolutely massive. The world will be open, consisting of a huge map with tons of side quests, dungeons, world bosses, materials to collect, and more. This long-awaited next installment in the Diablo franchise is slated to be released in June 2023, with the open beta weekend dated for May 12-14th.
RELATED: Diablo 4 Hardcore PvP Sounds Absolutely Brutal and Unforgiving
In order to get on top of everything this Blizzard title has to offer, how to play, and what players will be able to do in the beta, players will want to make sure to get all their news in one easy-to-reach hub. This complete guide is a work in progress, and it will continue to be updated as new information becomes available.
Walkthroughs

While there currently isn't too much story-wise in Diablo 4 for players to get through, the beta is still a fairly large hunk of land to explore. Players of this ARPG's beta weekends will have a chance to test out the classes, get and upgrade weapons and armor, and can even play with friends, make clans, and much more. Some players might need some walkthroughs to help them complete everything there is to do in the beta during its short availability.

Side Quests and Collectibles

Beta Exclusives and News

There are several items, important times, and uniques that players will most likely only see in the Beta weekends. There were two of these weekends in late March, but Blizzard is giving players one more chance to see what the game is all about before launch on March 12th-14th. This Beta weekend will be called Server Slam Weekend as Blizzard tests the servers against the influx of people looking to hop online and try this long-awaited game of June 2023.

Class Information

Currently, there are five classes in Diablo 4. Each of these classes has its own strengths and weaknesses, and each class is deeply unique. For some great run-downs of the current metas and best builds for each class, check below.

Weapons, Armor, and More

In order to successfully play Diablo 4's end-game content and more difficult challenges, players will want to makes sure they have the best gear they can get. Weapons will need to be upgraded, armor found or created, and stats on each will need to be understood. These articles will help players get the most out of their Diablo 4 equipment.

How To Guides

Trying to figure out how everything works in Diablo 4? Players will need to familiarize themselves with several different kinds of vendors, world bosses, enemies, and more to get through all the challenges they will find in Sanctuary.