Denver Health building transitional apartments for patients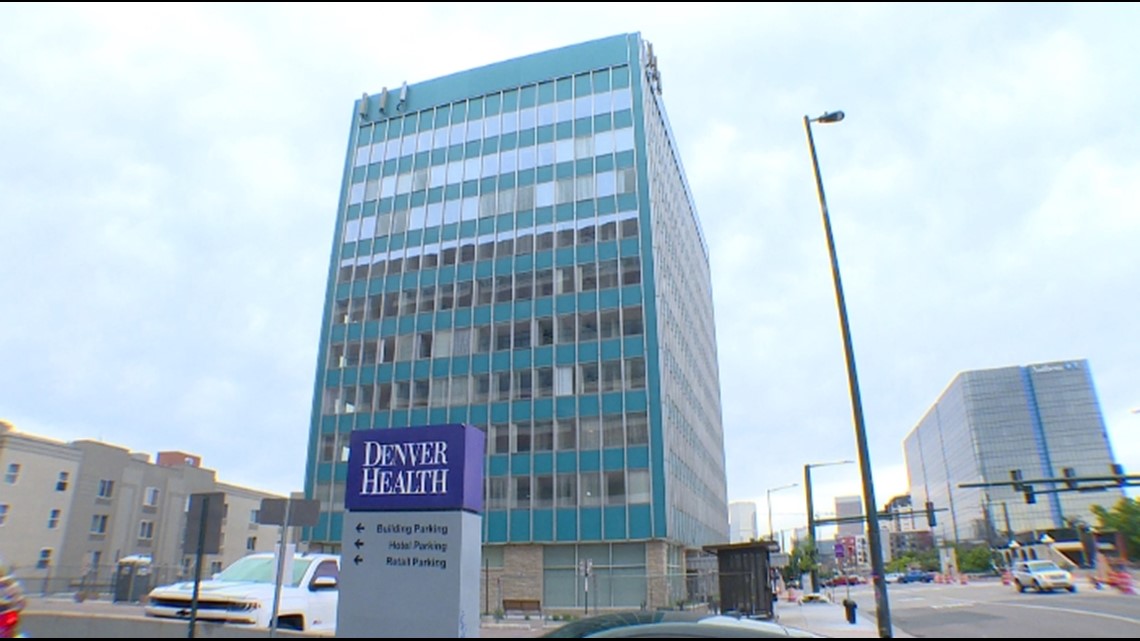 DENVER — Hospitals are good at treating patients. But when the patients leave and don't have a safe home to go back to, they often end up right back in the hospital. That's now led Denver Health to turn an office building into apartments for people discharged from the hospital.
On the corner of 6th and Broadway, a block away from the emergency room, fences currently block access to the new apartments as construction crews work inside.
"We can't make people healthy without housing," said Dr. Sarah Stella, an internal medicine physician at Denver Health, who also leads housing and health initiatives at the hospital. 
Sometime next year, Denver Health will open 14 apartments in the building to be used for transitional housing. Instead of staying in the hospital for weeks at a time, people experiencing homelessness who have nowhere else to go will be released to an apartment to continue recovering.
Stella knows the reason she often sees the same people over and over is because of their housing situation. 
"We know that when people don't have a safe place to recuperate following hospitalization, they are likely to return to the emergency department and the hospital," said Stella. "We know that there's this inextricable link between one's housing and one's health. We know that you need both healthcare and housing in order to be healthy."
Last year, Stella said Denver Health treated around 7,000 patients experiencing homelessness accounting for around 30,000 visits to the hospital. She says the length of stay for someone who is unhoused is more than twice as long as someone who is housed.
"They are essentially stranded in the hospital without a safe place to be discharged to," said Stella. 
About 30% of inpatients right now at Denver Health have been hospitalized for 30 days or longer. A portion of those are people experiencing homelessness. The hospital said they're not doing well on the financial front right now and say part of the reason is they're treating a lot of people for extended periods of time who also can't afford to pay for their care.
Stella wants to talk about this issue because she says we aren't having the right conversations about housing in Denver. These patients are often older with serious medical conditions. They need care on top of housing. These apartments will also offer resources and medical care. They describe them somewhere in between a shelter and a skilled nursing facility.
"I think one of the most powerful things I could be doing as a physician is advocating for the right housing and supports for my patients," said Stella. "A lot of people are talking about housing in Denver, but they're not necessarily talking about the types of housing our patients need."
The building was used for years as offices for the hospital. Denver Health sold it to the Denver Housing Authority which is developing it into senior and disabled housing. The hospital will use one floor for its transitional housing apartments. 
One building, 14 apartments and perhaps, a new way to fix a problem.
"We know that we can't solve homelessness in Denver, but we want to be part of the solution," said Stella. 
SUGGESTED VIDEOS: Full Episodes of Next with Kyle Clark