Cultural tourism: What Guam can learn from and love about Kyoto, Osaka | News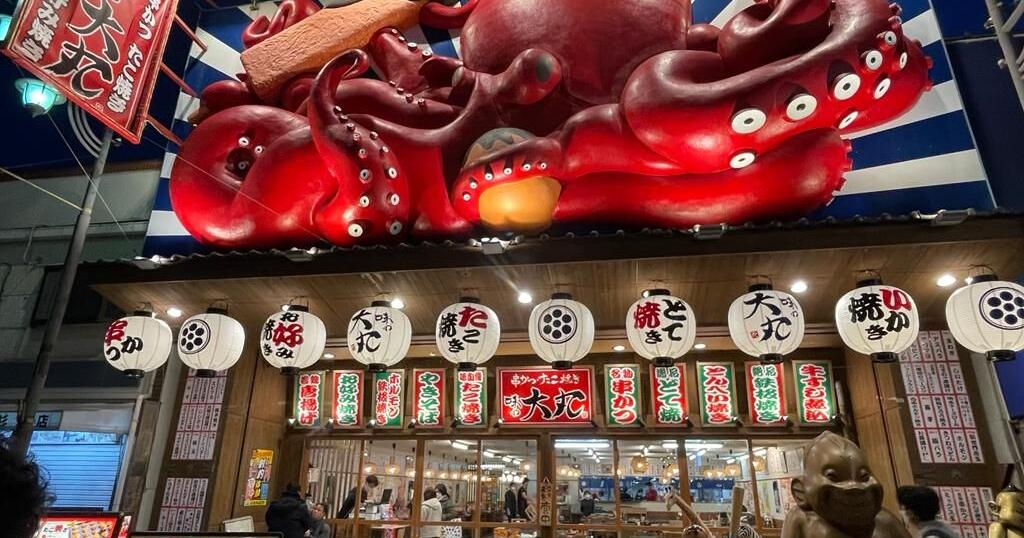 (Editor's note: This is a series of stories from a Jan. 11-15 Guam media familiarization tour of Kansai's Osaka, Kyoto, Nara and Wakayama prefectures, hosted by United Airlines and the Kansai Tourism Bureau. United has a direct 4-hour flight between Guam and Kansai.)
A visit to Tokyo from Guam is nice, but a trip to Kansai's Kyoto, Osaka, Nara and Wakayama takes you much deeper into Japan's heart and soul, stunning natural beauty and powerful cultural heritage.
Kansai has perfected the preservation of Japanese traditions, customs and cultural heritage, from Buddhist temples to castles, palaces and Shinto shrines built and rebuilt hundreds and thousands of years ago; down to traditional cuisines, houses and trees that have stood the test of time.
They are well-maintained. They're old, but certainly not forgotten and not abandoned.
UNESCO
Kyoto and Nara have among the world's largest concentrations of UNESCO World Heritage Sites, and for good reason.
That coveted designation means a place's cultural or natural sites show outstanding universal value.
But Kansai also offers a modern metropolitan vibe in places like Osaka, arguably Japan's street food capital while also being home to the historic Osaka Castle.
For those living in Guam, it takes nearly four hours of a direct United Airlines flight to Kansai, the region of Japan that encompasses the prefectures of Osaka, Kyoto, Nara and Wakayama, among others.
From the Kansai International Airport, an engineering feat in itself having been built on sand laid on the floor of the sea, you can take trains to reach the economic hub Osaka or the cultural capital Kyoto. Kansai's public transportation is efficient, reliable and well-maintained.
Nara used to be the capital of Japan, before it was moved to Kyoto and later, to Tokyo.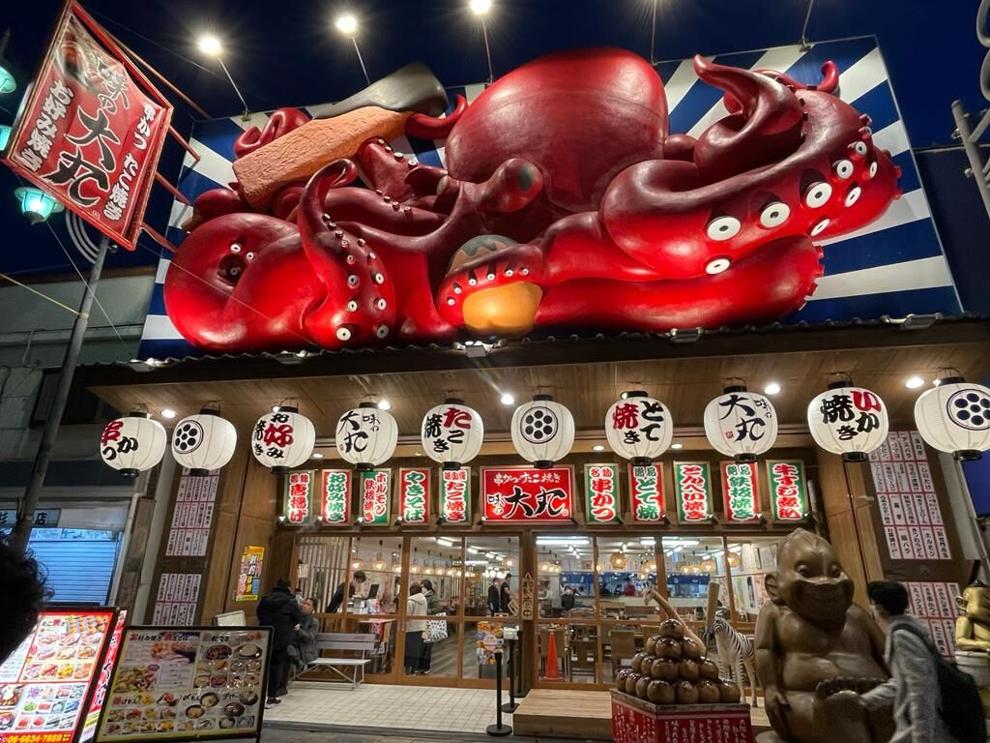 Way of life
For residents of Kansai, it's a way of life and a source of pride to keep their surroundings clean and their cultural heritage alive for future generations.
This sense of pride and discipline rooted in spirituality and worship of nature makes it hard to find any trash in public spaces, even in major tourist spots or commercial areas.
There are no piles of garbage in vacant spaces or in front of businesses. To say that Kansai is clean and pristine is an understatement. This cleanliness is noticeable.
Public toilets are also nice and tidy, with good running water and bidets. Most of all, the toilets are open to anyone at all times. They are well-kept and well-equipped.
We were there during winter, and it's a relief to know that even public toilets come with heated toilet seats.
In the Kasuga Taisha Shrine in Nara, tourists can see the affectionate care given to a Japanese cedar tree that's allowed to grow from the ground through the roof of a building.
And at the sprawling Nara Park, hundreds of deer roam the streets freely, just like humans. They have been well protected and are regarded as helpers of gods and therefore, sacred.
Spiritual journey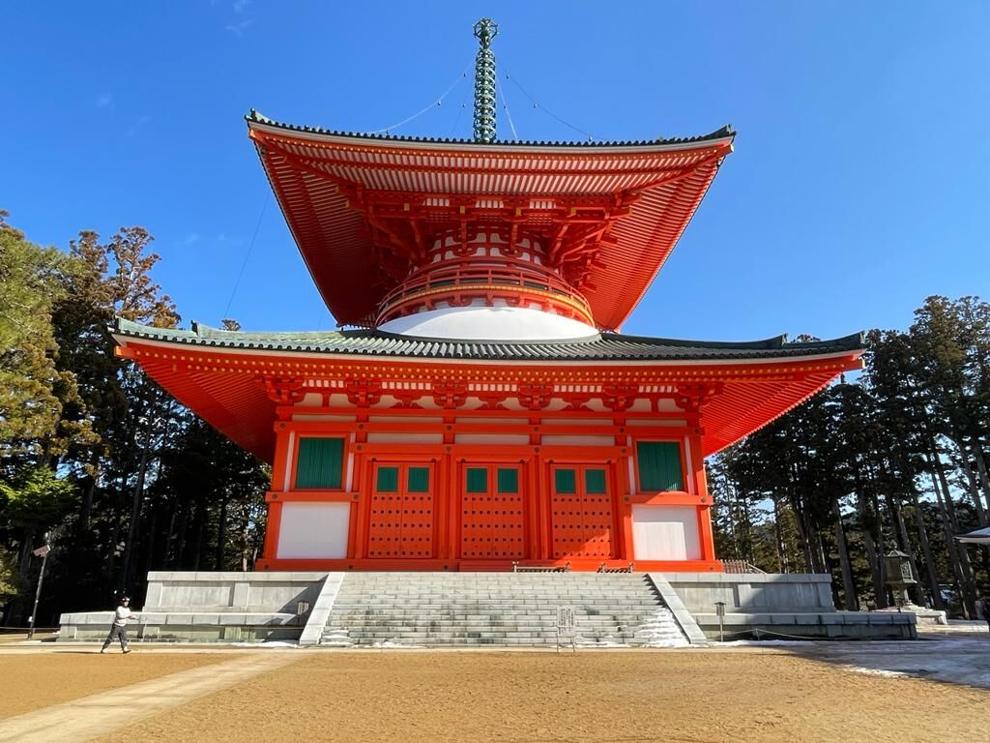 From storied ancient structures to enchanting forests and revered sushi and sashimi, Kansai delights and calms the senses at the same time.
It's got several spots, even outside the confines of Buddhist temples and Shinto shrines, that awaken your spirituality, connecting you to something higher than yourself.
Another UNESCO World Heritage Site called Koyasan, up in the mountains of the Wakayama prefecture, takes you on a spiritual journey while walking beneath giant Japanese cedar trees, visiting temples, burial grounds or praying with monks. Snow covered a great portion of the grounds.
With all this in mind, it's no wonder that cultural tourism is back to life in these areas, just a few months after Japan reopened its borders to international travelers after a nearly three-year halt due to the COVID-19 pandemic.
But just like Guam and many parts of the world, Kansai arrivals are still not back to pre-pandemic levels.
Kansai tourism officials expect that the upcoming season of cherry blossoms will help boost tourism, given the pent-up demand for travel during the pandemic. Wearing masks remains mandatory in Japan as of this writing.
See it, feel it
Many of Kansai's thousand-year-old treasures, from temples to palaces, welcome residents and tourists.
For visitors, the ability to see, hear, smell, feel and even touch real pieces of history — and not just replicas or representations all the time — is an experience you'll remember your whole life.
At the Nijo-jo Castle in Kyoto, visitors are allowed to walk portions of the same halls that shoguns and samurai warriors of the olden days walked on. Visitors can hear the chirping sound of the floors when walked upon.
They've become known as nightingale floors and legend has it that the squeaking was an ancient security device to detect anyone sneaking through the corridors of the storied castle.
In Guam, the Guam Visitors Bureau announced last year its plans to build an estimated $50 million interactive cultural park at Ypao Beach in the tourist district of Tumon as part of the island's push for cultural tourism.
The project has so far drawn strong reactions, but moving forward at the location hinges on the results of an archaeological study and whether it will disturb any archaeological finds.
A focus on cultural tourism is seen as a means to diversify what Guam has to offer visitors besides picturesque sandy beaches.
Back in Kansai, while taking photos and videos in certain areas of temples and castles are prohibited, that does not make the experience any less. At the Sanjusangen-do Temple in Kyoto, for example, there are 1,001 statues of a Buddhist deity made in the 12th and 13th centuries. They're a sight to behold for visitors to the temple, but taking pictures is strictly prohibited.
If anything, it heightens the senses more as you soak in the images of history, traditions and cultural heritage that some of us are lucky enough to feel, without the distraction of cameras.
Stay connected with guampdn.com for reporter Haidee Eugenio Gilbert's next installment in this series on cultural tourism in Japan.