Cambrian College opens new Spiritual Centre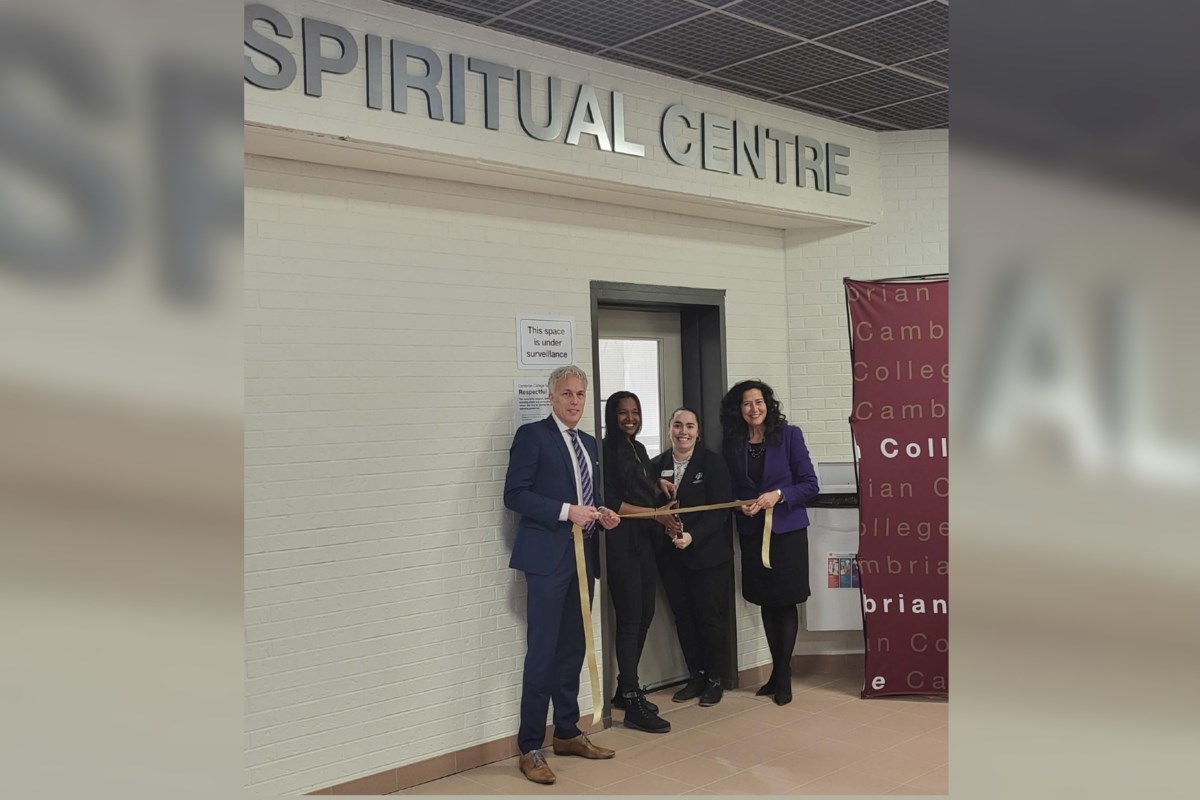 The facility contains a main room, cubicles for private prayer and meditation, and a foot washing station
In an effort to provide every opportunity for school/life balance, and a place for peace and contemplation, Cambrian College has opened a new Spiritual Centre.
"The Spiritual Centre was an idea proposed by the students and I truly believe it will be a destination for students of any faith, denomination or spirituality to worship and reflect, or for those just looking for a space that's peaceful on campus," said Gaston Cotnoir, Cambrian College's Manager of Equity and Diversity, in a press release.
The Spiritual Centre contains a main room, cubicles for private prayer and meditation, and a foot washing station.
"The Spiritual Centre provides a safe space for students, staff and faculty to practice their spirituality on campus," said Paula Gouveia, Cambrian's Vice-President Academic and responsible for equity and diversity. 
"Both diversity and inclusion make us stronger as a campus community and the official opening of the Spiritual Centre is another step in recognizing the importance of spirituality and religion in overall health and well-being."
Located on the first floor of Cambrian's main Sudbury campus, just inside the former International Centre, the Spiritual Centre is open daily between 8 a.m. and 8 p.m.
"With students coming to Cambrian from more than 40 countries, we appreciate that we have students from many different faith traditions and spiritual beliefs," said Lynn Courville, president of the Cambrian Student Council. 
"We want to accommodate students seeking a place to practice their faith and spirituality and connect with other students who may share those beliefs."
Interested in learning more about Student Life and everything else Cambrian College has to offer? Visit www.cambriancollege.ca.