Atletico set to complete Depay transfer from Barcelona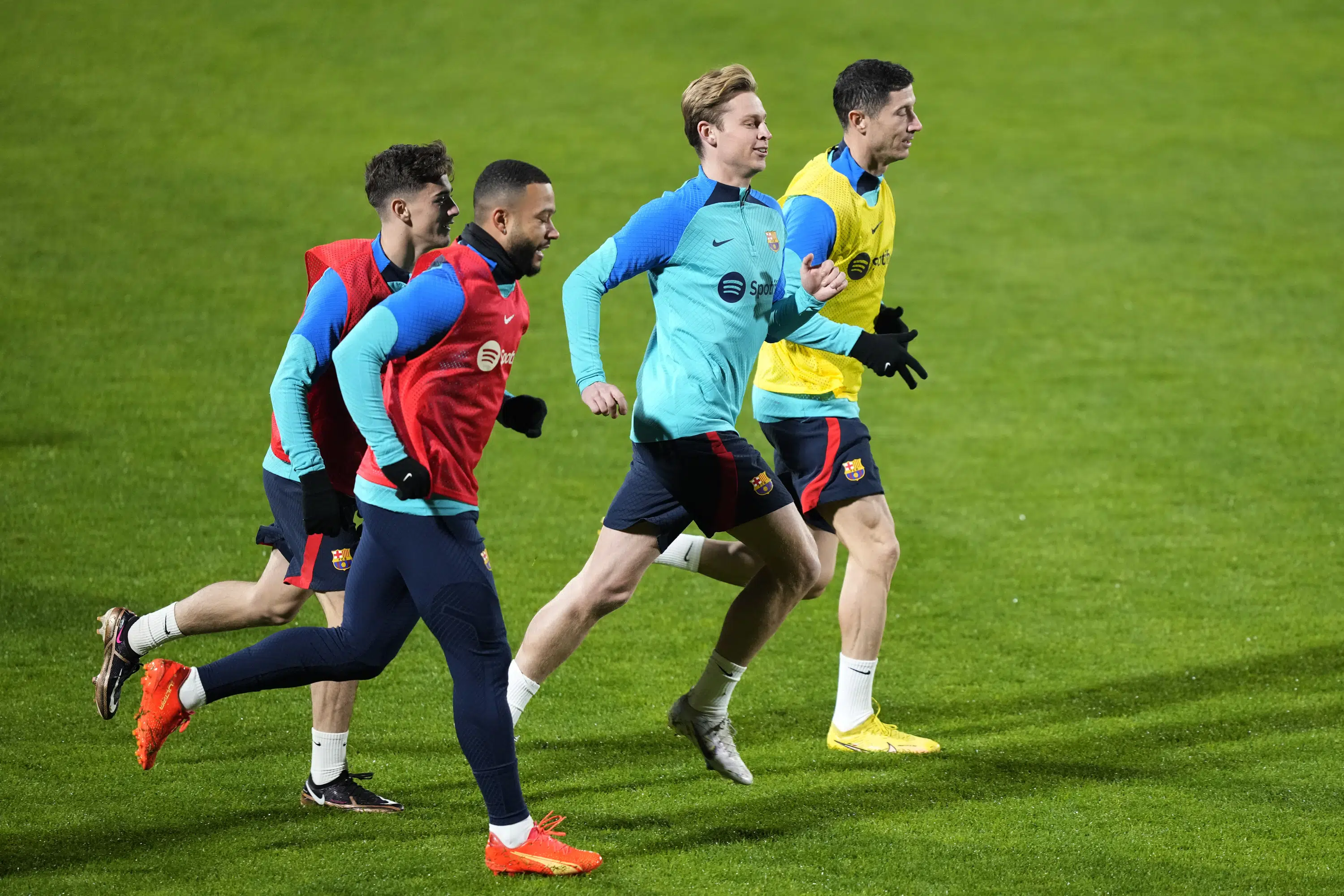 MADRID (AP) — Atletico Madrid is set to sign Dutch international Memphis Depay from Barcelona to try to boost its attack after João Félix left for Chelsea.
The final details of the transfer were still being finalized but Atletico said the forward was already training with his new teammates on Thursday with permission from Barcelona.
The signing is expected to come less than a week after Félix joined Chelsea on loan. The Portugal forward did not fulfill expectations in Madrid and reportedly clashed with Atletico coach Diego Simeone.
Depay has not been a regular starter since moving to Barcelona in 2021. He will join Atletico's attack which is led by Antoine Griezmann and Álvaro Morata.
Spanish media reports said Depay's signing will cost about 3 million euros ($3.2 million). Barcelona reportedly also got the first option on a future signing of Belgium midfielder Yannick Carrasco from Atletico.
The 28-year-old Depay, who also played for PSV Eindhoven and Manchester United, joined Barcelona from Lyon. He had more minutes when the Catalan club was coached by Dutch manager Ronald Koeman, but didn't get many chances after Xavi took over as coach.
Barcelona had earlier said it signed 18-year-old Argentine Lucas Román to its "B" squad with a buyout clause of 400 million euros ($433 million).
Atletico advanced to the quarterfinals of the Copa del Rey on Wednesday but is coming off two winless games in the Spanish league, where it sits in fourth place. The Copa is the only competition Atletico can still realistically win this season, as it trails league leader Barcelona by 13 points and was eliminated from the Champions League. It also failed to qualify for the Europa League.
___
AP sports: https://apnews.com/hub/sports and https://twitter.com/AP_Sports