Anime About The Manga Industry
These charming anime focus on the lives of characters in the manga industry.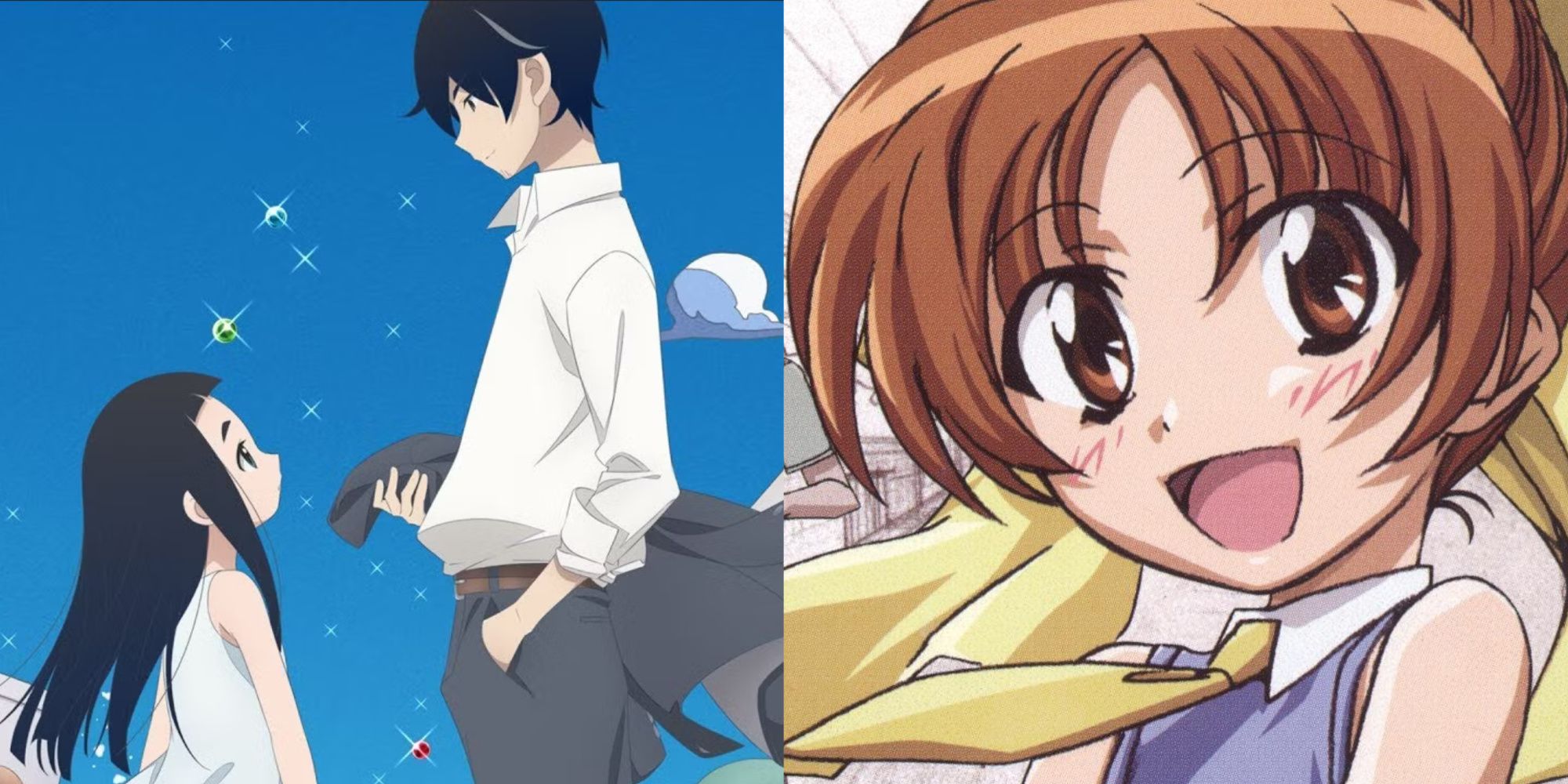 Manga is one of the biggest entertainment mediums in Japan, and its close relationship with anime only serves to highlight its importance in the country's culture. Hundreds of new manga are coming out every year, and while not all of them are successful, it's evident that the powerhouse that is the manga industry is showing no signs of slowing down.
Manga and anime have a wide breadth of topics and subjects, and the making of manga itself naturally ends up being one of them. It's always interesting to see how the manga industry works behind the scenes. Here are some great anime that show what making manga is like.
8
Comic Party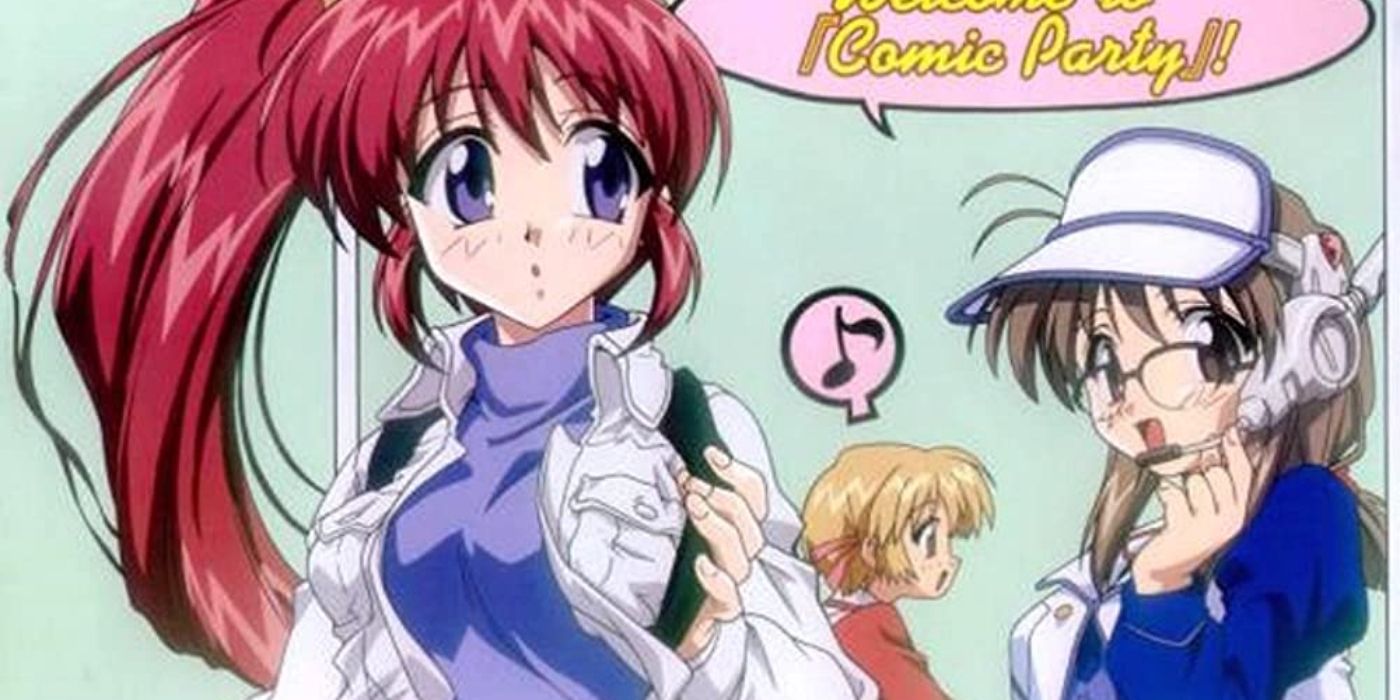 Kazuki Sendo and his friend Taishi Kuhonbutsu head out to Tokyo Big Sight, where they find a large dojinshi convention called Comic Party. Impressed by the work being shown there and being an artist himself, Kazuki is encouraged by Taishi to start making his own dojinshi.
Originally a dating sim, Comic Party focuses on the ins and outs of dojinshi, which are self-published manga created by amateurs. The dojinshi community in Japan is just as big as the manga community, and some dojinshi creators go on to make manga of their own.
7
Comic Girls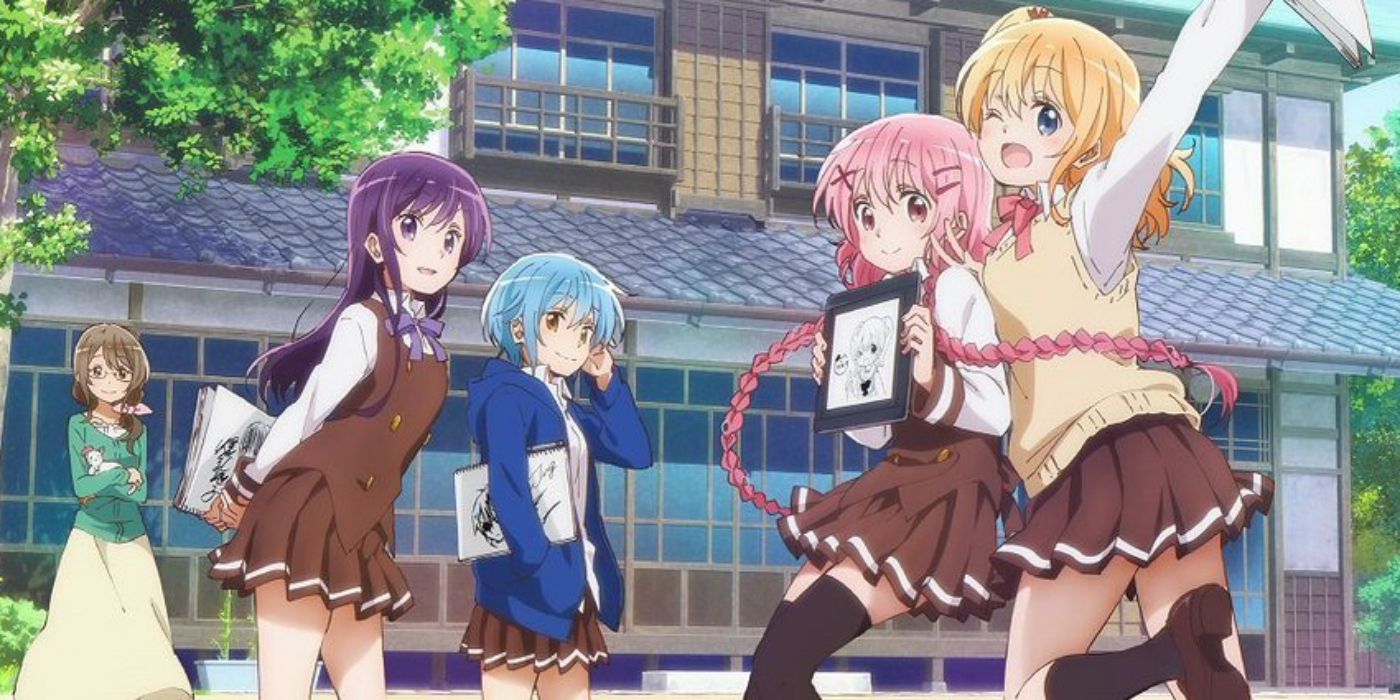 Kaoruko Moeta is a high school mangaka whose work is struggling to rank high in the magazine she is published in. Her editor suggests that she move into a special dormitory for mangaka in order to work on improving her manga. At the dorm, Kaoruko meets several other mangaka who she befriends fairly quickly.
Comic Girls is a very lighthearted slice-of-life series about a group of young women working to improve their manga together. The series covers a large variety of genres, as each character is working on a different manga.
6
Dojin Work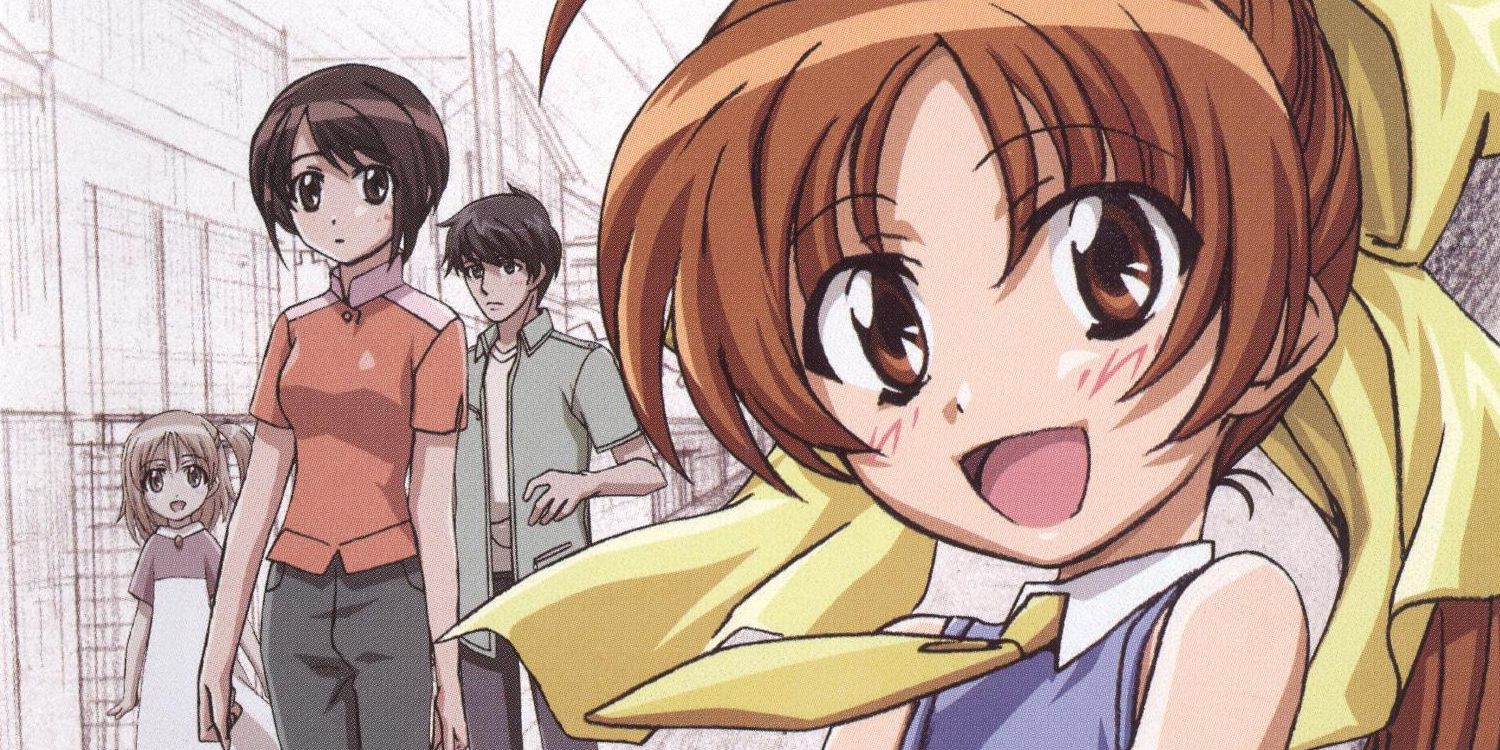 After losing her job as a convenience store clerk, Najimi Osana struggles to look for a replacement job. When she sees her childhood friends Tsuyuri and Justice have both become successful dojin artists, Najimi decides to become a dojin artist herself.
Dojin Work is a comedic story about the dojinshi world. Unlike other series, Dojin Work is less focused on the actual work and more focused on the comedy created when the idiosyncratic cast members bounce off of each other. Despite that, the series does show how hard dojinshi artists work to create their craft and sell it to others.
5
The Comic Artist And His Assistants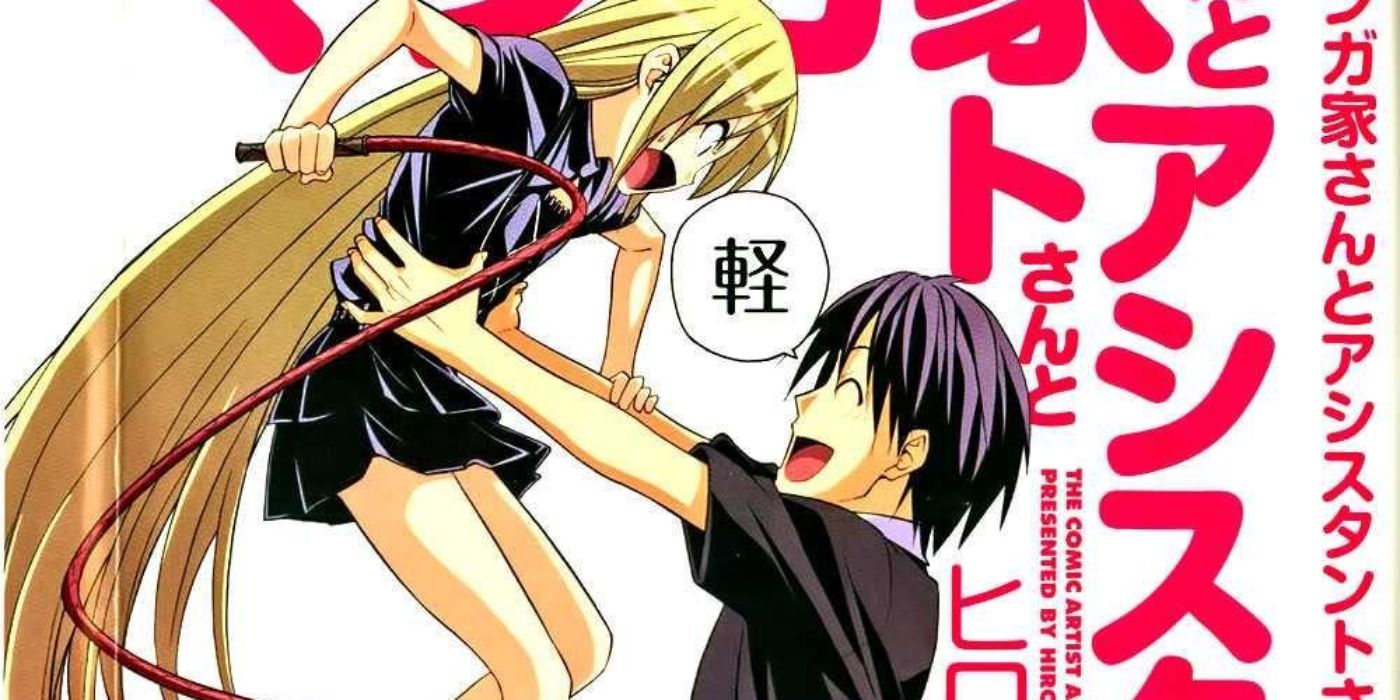 Yuki Aito is a perverted man obsessed with panties, despite also being a fairly successful mangaka. His antics and whims are constantly tempered by his assistant Ashisu Sahoto, who is forced to keep him in line and stop him from procrastinating or obsessing over the smallest of things.
The Comic Artist and His Assistants is another comedy series about the manga industry from the same author of Dojin Work. This series is more focused on the manga industry and the process of making manga, though the oddball characters are still as present as ever.
4
Kakushigoto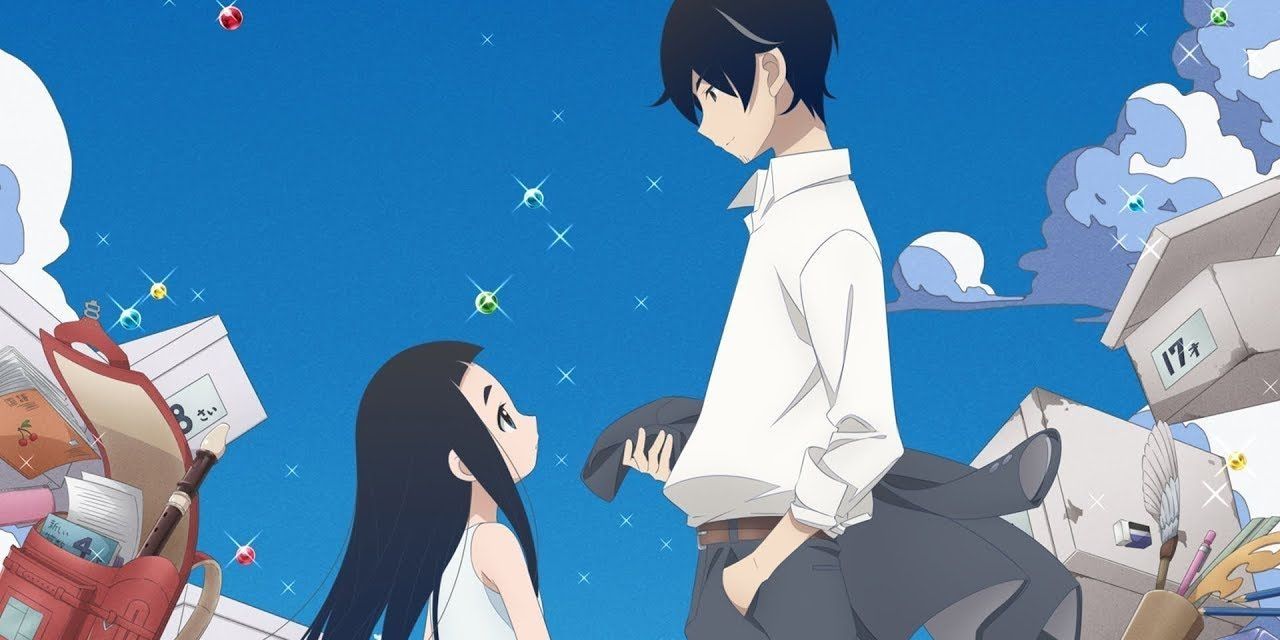 Kakushi Goto is a fairly successful mangaka who even has his own company for creating manga. However, because his manga is perverted, he is hellbent on making sure his daughter Hime never finds out that he draws manga for a living.
Kakushigoto is a slice-of-life comedy series from the creator of Sayonara, Zetsubou-Sensei. Fans of that series can expect off-kilter rants, dark and cynical comedy, and insane misunderstandings. This series gives all that and more while also providing the author's unique perspective on the manga industry.
3
Monthly Girls' Nozaki-kun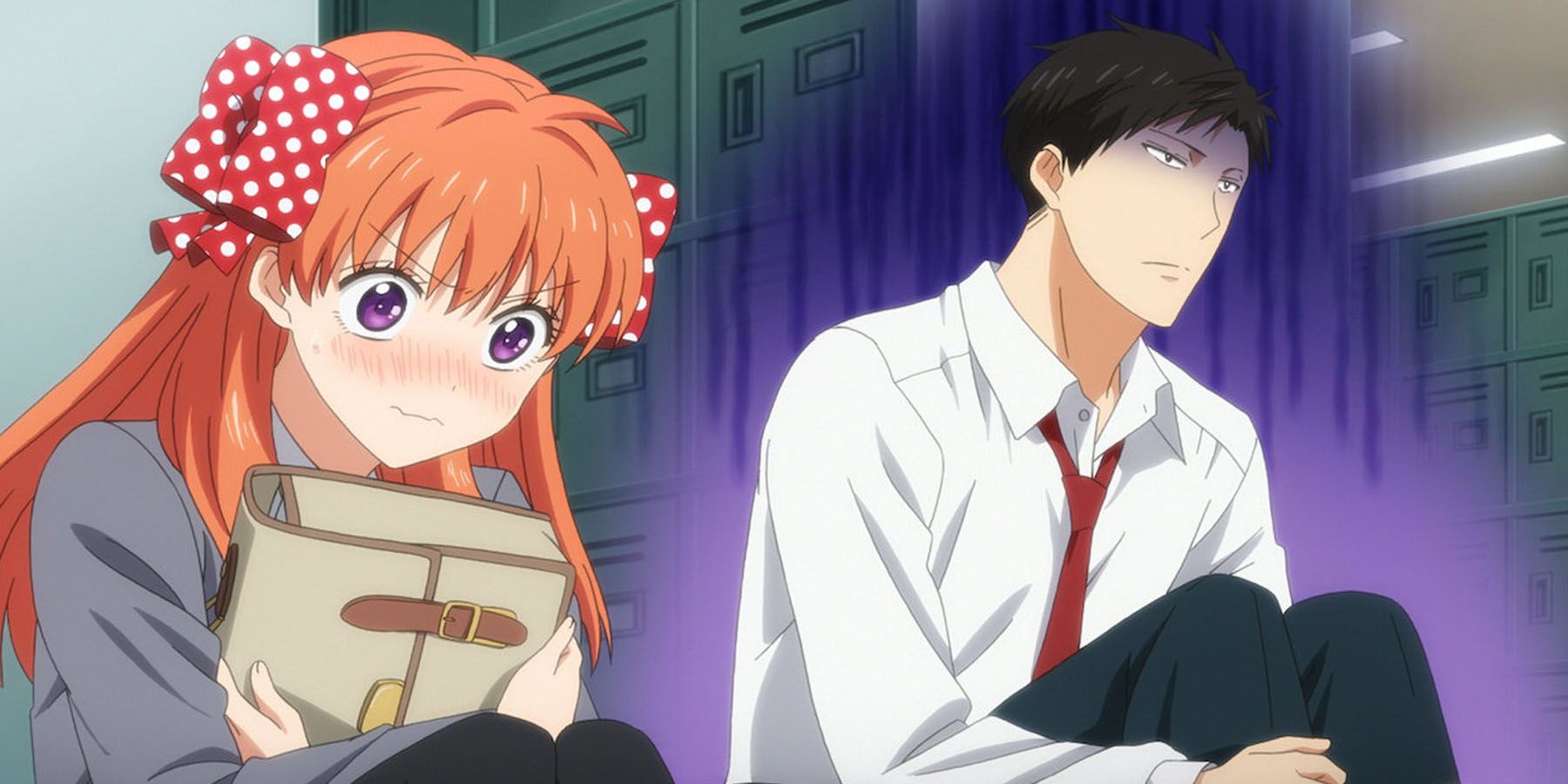 Chiyo Sakura is in love with her classmate Umetaro Nozaki. However, when she confesses her love for him, he mistakes her for a fan of his instead. Turns out that Nozaki is actually a shojo mangaka writing under a pen name, so Chiyo takes the chance to help Nozaki with his manga so that she can get closer to him.
Monthly Girls' Nozaki-kun is a laugh-out-loud romantic comedy with hilarious characters that all have their quirks to them. While the series is more invested in comedy than the inner workings of the manga industry, it still gives out some insight as to what the mangaka life is like.
2
Genshiken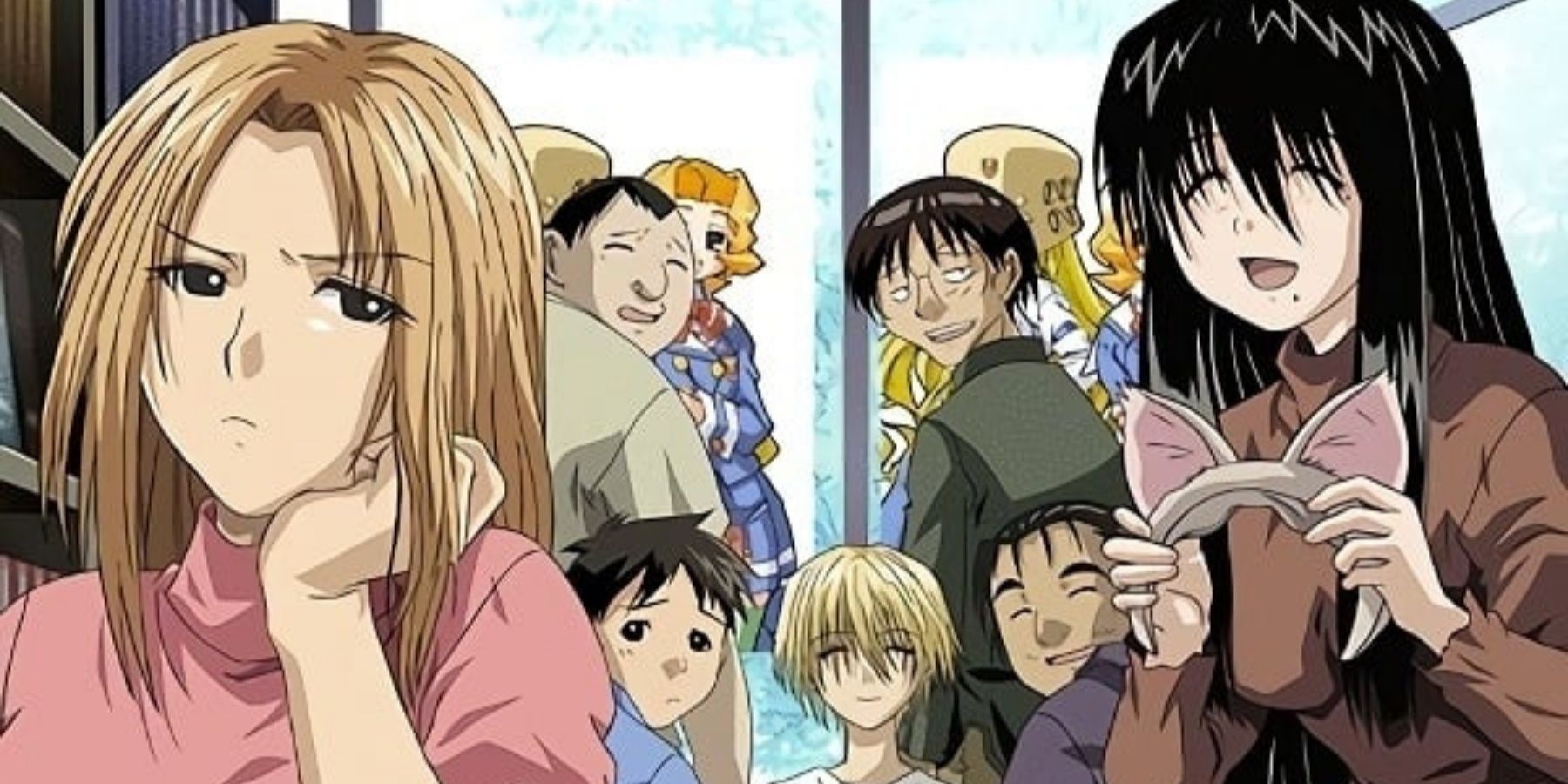 Freshmen Kanji Sasahara and Makoto Kosaka join the Genshiken, a cultural club where otakus talk about anime, manga, and video games. Joining them is Kosaka's girlfriend, Saki Kusakabe, who hates otaku and everything to do with them. The series follows these three characters and the rest of the club as they go about their college days.
While Genshiken is more broadly about the otaku lifestyle rather than just manga, it does have a heavy focus on dojinshi, especially in later parts when the characters start working on an anthology for their club. The series takes a casual look at the dojinshi community, but it still has a lot of insight to offer.
1
Bakuman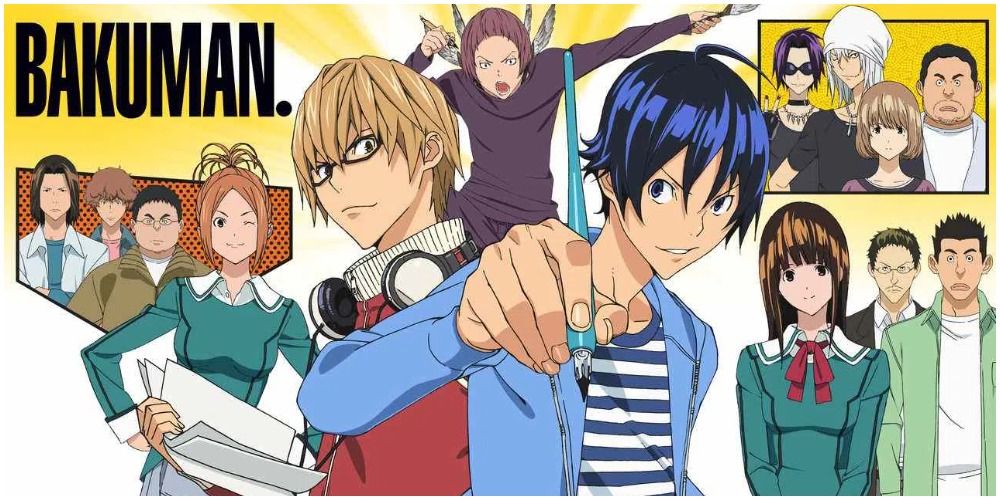 Moritaka Mashiro has two things he loves: drawing and his classmate, Miho Azuki. His classmate Akito Takagi discovers his art and asks him to make manga with him. Moritaka knows the difficulties of making manga due to his late uncle, but when he learns that Miho plans to be a voice actress, Mashiro suggests a promise on impulse: if his manga becomes an anime and Miho voices the heroine, they will marry.
Bakuman is a series from the iconic duo that wrote Death Note: Tsugumi Ohba and Takeshi Obata. The duo breathes shonen battle manga excitement into what should be a slice-of-life series, turning the process of making manga into a tense and stressful experience.