Amazing Overwatch 2 Skin Concept Combines Sombra With Cyberpunk's Lucy
A talented Overwatch 2 fan creates a skin concept that combines Sombra with Cyberpunk's Lucy and gives the Blizzard hero an impressive makeover.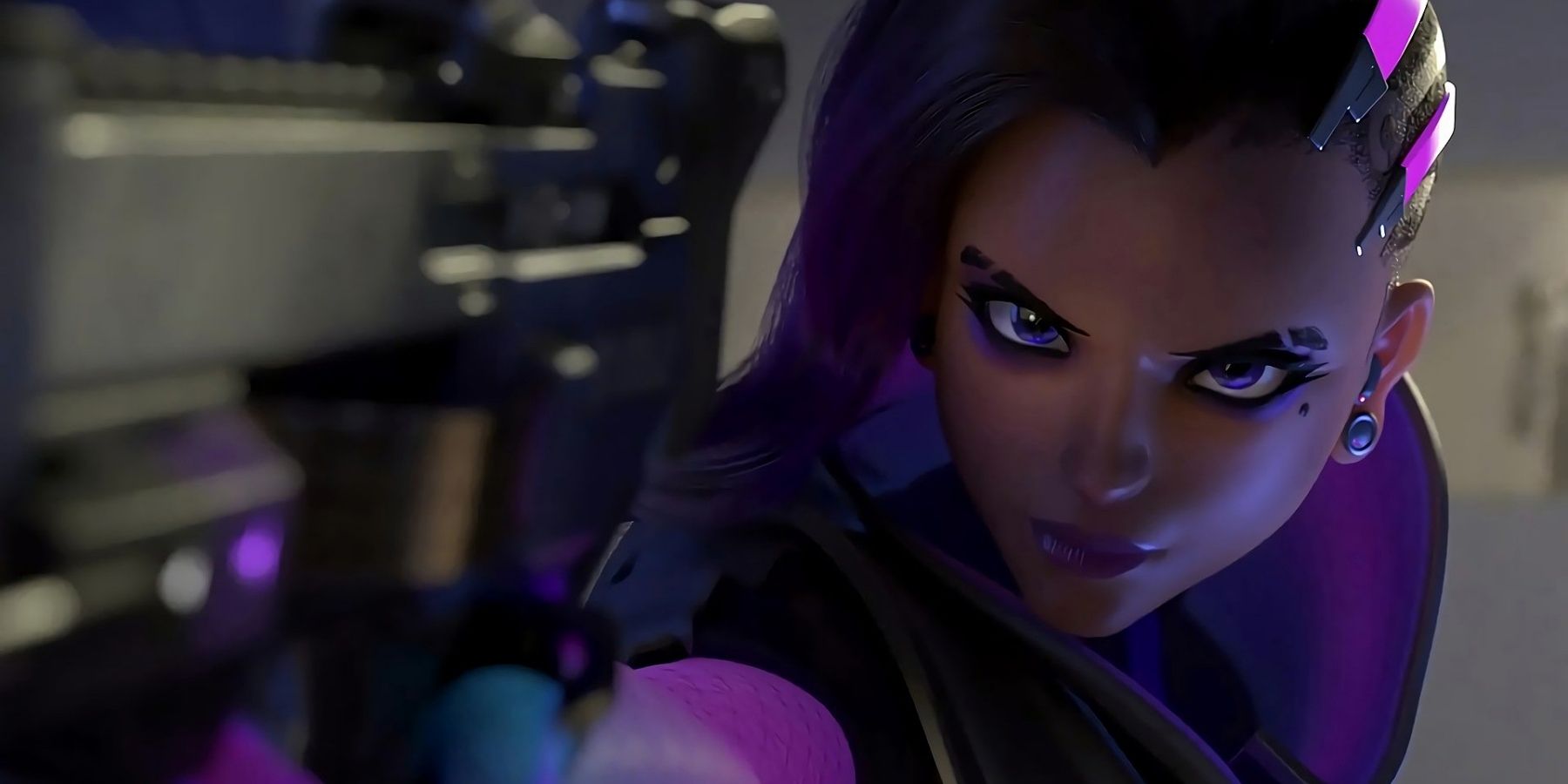 A talented Overwatch 2 fan created a skin concept combining Sombra with Lucy from Cyberpunk: Edgerunners and shared the result with fellow players. Overwatch 2 is known for having a cast of characters rich in diversity in story and visuals that inspires fans to make many creative pieces of fan art.
Overwatch is a franchise with skins that impress players, such as the visual that turns Winston into a creepy gargoyle. For Overwatch 2 players who prefer something outside the gothic aesthetic, the skin Soldier: 1776 gives Soldier: 76 the look of a patriotic soldier with a modern twist. Junkrat finds the perfect translation of his chaotic nature in Krampus' skin, and Genjiman's skin turns Genji into some sort of Red Power Ranger. While Overwatch 2 has incredible skins, fans also have many skin ideas.
Reddit user artist_requiem shared their concept skin that combines Sombra with Lucyna Kushinada from Cyberpunk: Edgerunners. Released last year by Netflix, Cyberpunk: Edgerunners is a Cyberpunk 2077 spin-off anime that follows a street kid trying to survive in a technology-obsessed future city. In artist_requiem's skin concept, Sombra gets hair in Lucy's colors and style, while keeping parts of her original appearance like the skin tone and facial features. Lucy is one of the most popular characters in Cyberpunk: Edgerunners, and in the skin concept, Sombra gets the same outfit worn by the mysterious netrunner. The result is a concept that creatively merges the appearance of two characters known for their strong relationship with technology.
The skin concept shared by artist_requiem on the Overwatch 2 subreddit has attracted more than 4,000 upvotes and hundreds of comments complimenting their fan art. Some comments on the post are worth highlighting, such as user namerz78 suggesting someone create a fusion between Doomfist and Adam Smasher, one of the Cyberpunk 2077 characters who also appear in Edgerunners. Meanwhile, user GVmG suggested turning Moira into a Ripperdoc, and artist_requiem revealed that they are working on this idea. This is not the first time that the Talon hacker has gotten a new skin concept made by Overwatch 2 fans, who previously imagined Sombra as Wednesday Addams.
Although there is no official collaboration between Blizzard and CD Projekt Red, the fan art by artist_requiem shows how this crossover could become real. This year Overwatch 2 received its first official collaboration, which brought skins based on the hit anime One Punch Man to the game. After the One Punch Man crossover, Overwatch 2 players are waiting for a new collaboration, and if the game's community is anything to go by, there is no shortage of ideas that could become official.
Overwatch 2 is available on PC, PS4, PS5, Switch, Xbox One, and Xbox Series X/S.